The Australian Federation of Medical Women (AFMW) strongly supports the provision of abortion as an essential component of reproductive health care.
AFMW supports the right to choose whether and when to have children. Abortion is a health and human right. It is critical that abortion be readily accessible for all who are capable of having a pregnancy.
Medical Women's International Association (MWIA) has been taking a stance on abortion since the 1980s.
A 1995 Resolution from MWIA urges that:
1. safe and legal abortion services are available, affordable and accessible in all family planning services and the worldwide promotion of women's health with safe abortion services is seen as an important issue.
2. Women should be encouraged to take leadership in advocating the legal and other changes, which may be required.
MWIA made an Amendment to this Resolution in 2007, stating "It Is Further Resolved That safe abortion be available to all women "
AFMW members stand in solidarity with US health care professionals who provide reproductive health care and work to ensure access to safe abortion services.
Restricting abortions will not stop abortions, but will lead to unsafe abortions. Banning or restricting abortion will set back gains and global commitments to health, wellbeing, and gender equality at a high economic and social cost. The negative impacts from the reversal of Roe v. Wade extend beyond women and include trans, non-binary and other pregnancy capable people. In the United States, the consequences may well extend to the provision of all other forms of contraception and impact more generally on the care of complicated pregnancies.
As medical women in Australia we know we cannot be relaxed about the situation in this country regarding reproductive health care. While abortion is legal in Australia, access depends on many things – like where you live and how much money you have, whether you have access to ultrasounds and to the availability of telehealth. For women living in rural, regional and remote areas, accessing abortion remains extremely difficult.
The US Supreme Court decision has the potential to put at risk access to safe abortion care in Australia through heightening the resolve of those who seek to control women's decisions and stigmatise this essential health service.
Australian Federation of Medical Women (AFMW)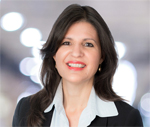 Magdalena is the President of the AFMW (2020-) and former President of VMWS (2013 & 2017-2020). She is a leading women's health expert, keynote speaker, climate change and gender equity advocate, government advisor and holds positions on several not for profit organisations bridging gaps across the health sector.
Magdalena's deep engagements with the RACGP over many years includes chair of Women in General Practice, is currently on the RACGP Expert Committee Quality Care, prior to that on RACGP eHealth Expert Committee. She is a regular media spokesperson on numerous health issues, being interviewed most weeks by mainstream and medical media. Magdalena has represented the RACGP at senate enquiries and has worked on several National Health Framework reviews, author of the RACGP Guide on Female Genital Cosmetic Surgery and co-reviewer of the RACGP Red Book Women's Health Chapter.
Both an RACGP examiner and University examiner she supervises medical students and undertakes general practice research and is a GP Educator. Roles outside of RACGP include the Strategy and Policy Committee for Breast Cancer Network Australia, Board Director of the Melbourne University Teaching Health Clinics and the elected GP representative to the AMA Federal Council.
Magdalena has presented at the United Nations as part of the Australian Assembly and was recently appointed the Australian representative to the World Health Organisation, World Assembly on COVID 19, by the Medical Women's International Association (MWIA).
A/Professor Simonis was a member of the National COVID-19 Taskforce expert committee which will lead into the development of the Australian CDC.