The RACGP White Book 5th ed on Domestic and Family Violence is finally out.
I extend immense gratitude and congratulations to Professor Kelsey Hegarty and Dr Libby Hindmarsh for leading this and driving the message to government, that family violence cannot be ignored.  Systems to support women and children, along with victim survivors from diverse backgrounds and genders, need more support.
The launch was acknowledged by the Minister for Health The Honourable Mr Greg Hunt MP.
I am proud to have been on Expert Advisory Group and a contributor. Although issued by the RACGP as a guide for GPs, it is a resource on all forms of violence for all to learn from so please use this resource and share widely.
Magdalena Simonis
President AFMW
Safer Families, Centre for Research Excellence University of Melbourne
RACGP White Book Expert Advisory Group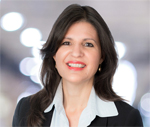 Magdalena is the President of the AFMW (2020-) and former President of VMWS (2013 & 2017-2020), National Coordinator AFMW, MWIA Scientific and Research Subcommittee co-Chair, MWIA Mentoring and Leadership, Special Interest Group, Chair
Magdalena's deep engagements with the RACGP over many years includes chair of Women in General Practice, is currently on the RACGP Expert Committee Quality Care, prior to that on RACGP eHealth Expert Committee. She is a regular media spokesperson on numerous health issues, being interviewed most weeks by mainstream and medical media. Magdalena has represented the RACGP at senate enquiries and has worked on several National Health Framework reviews.
Both an RACGP examiner and University examiner she supervises medical students and undertakes general practice research. Roles outside of RACGP include the Strategy and Policy Committee for Breast Cancer Network Australia, Board Director of Women's Health Victoria and Chair of their Strategy and Policy subcommittee and the AMA Victoria GP Network Committee.
Magdalena has presented at the United Nations as part of the Australian Assembly and was recently appointed the Australian representative to the World Health Organisation, World Assembly on COVID 19, by the Medical Women's International Association (MWIA).
A/Professor Simonis is currently a member of the National COVID-19 Taskforce expert committee, and Chair of the MWIA Mentoring and Leadership Special Interest Group.