On Monday 16th September, the No Time For Games event outside Parliament House included a number of impactful speeches.
Among those who spoke were Senior Australian of the Year 2019 and paediatrician Dr Sue Packer OA, Mark Butler MP, Helen Haines MP, Zali Steggall OAM MP and Andrew Wilkie MP.
There was a dedicated campaign team led by Dr Ingo Weber, as well as the thousands of individuals who pledged their support, medical and health groups that endorsed the campaign such as RACP, ACEM, RACGP, ACRRM, ACSEP, DRS, AMSA, ACT MWS and CAHA, and our friends at AYCC, CCL, CMWS, FCA, TAI, HS4C and Parents for Climate Action.
As Doctors for the Environment Australia (DEA) often stated during this extraordinary campaign: it's No Time For Games – It's Time To Act.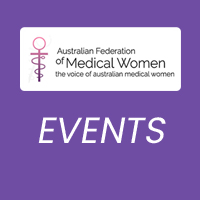 Events coordination by AFMW, on behalf of the Australian Federation of Medical Women (AFMW), its affiliated Australian state and territory partners and international networks and supporters. If you have an event you would like to share with us for Australian medical women, please contact us with details. Thank you.