MWIA Western Pacific Regional Conference 2021
The Medical Women's International Association (MWIA) and Korean Medical Women's Association are hosting the Western Pacific Regional Conference in August this year.
Then topic of the event is "The Role of Medical Women in the Future".
Abstract submissions are being called for. Deadline is May 3.
MORE INFORMATION
Please download the conference information pack (637kb PDF)
"Stay Tuned for further details"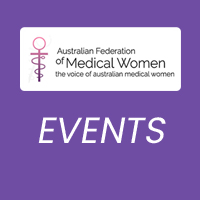 Events coordination by AFMW, on behalf of the Australian Federation of Medical Women (AFMW), its affiliated Australian state and territory partners and international networks and supporters. If you have an event you would like to share with us for Australian medical women, please contact us with details. Thank you.