Being held 12 March and 20 March, Monash University is again running a 2 day introductory course in Sexual Medicine and Therapy. "Let's Talk About Sex: Sexuality and Sexual Difficulties" sold out in 2019 and 2020 so please hurry, as places are limited.
Read More »
Events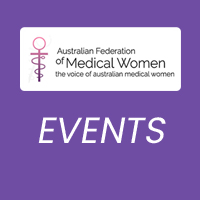 REMINDER – Register now >> for this Saturday's 'International Women's Day PLUS Planning for AFMW Parallel Event at CS65' Open Forum. 4pm AEST / 5pm AEST..
Read More »
Events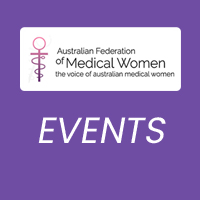 The 'Side' and 'Parallel' events of the UN's 65th Commission on the Status of Women (UN CSW 65) have now been published. Good opportunities for AFMW to engage with these activities.
Read More »
Events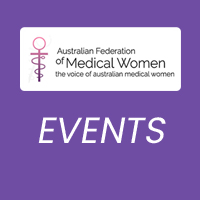 AFMW's 20 March NGO CSW65 parallel event will be delivered on the NGO CSW virtual platform. Please see a quick tutorial on how to use the NGO CSW65 virtual platform. Please register to attend. We look forward to seeing you online!
Read More »
With an AFMW membership, experience:
Career Development
Enjoy leadership development, networking & mentoring opportunities. Plus join the AFMW leadership skills database.
Professional Contribution
Become actively involved in key issues surrounding the health and wellbeing of women and children, in Australia and globally.
MWIA Membership
Automatic membership of the Medical Women's International Association, an organisation with United Nations representation.
Special Event Access
Receive invitations to access and attend educational and social events.
Member Only Resources
Access to our members only discussion forum, directory, special updates and e-newsletters.
Interested in being involved?
We welcome new members and participation in AMFW activities.