This year the snow cover was less than brilliant but the weather was perfect and 8 Medical Women had a wonderful weekend away.
We enjoyed the company and socialising Aprés Ski, and saw an aspect of the mountains usually hidden away under a blanket of snow! One pair donned snowshoes and hiked the back country while others made the most of what was on offer.
Considering booking for 12 next year … let us know if you want to join us (Victorians and NSW members most welcome).
See more about the ACT and Region Medical Women's Society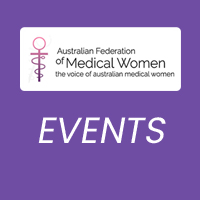 The Australian Federation of Medical Women (AFMW) is a not for profit, politically neutral, non sectarian, non government organisation that seeks to improve the health of all Australians, especially the health of women and children.
Events and Updates coordination by AFMW, on behalf of the Australian Federation of Medical Women (AFMW), its affiliated Australian state and territory partners and international networks and supporters. If you have an update or event you would like to share with us for Australian medical women, please contact us with details. Thank you.