Loved participating in this multicultural women's health and wellbeing event. Local Members of Parliament, Lily D'Ambrosio and Bronwyn Halfpenny attended the event which was coordinated by Kris Pavlidis of Multicultural Centre Whittlesea. Women from 15 cultures listened, shared their issues, asked questions and then we joined in an energetic 'Opacize' dance session! 
The photos tell the story. 
---
Forum unites diverse cultures for a healthier community (NEOS KOSMOS Article)
The Whittlesea Multicultural Community Council's initiative has set a commendable example for fostering a healthier and more inclusive community, showcasing the power of women coming together to prioritise their well-being.
In a heartwarming display of community spirit, women from 15 diverse cultures in the Northern suburbs came together to participate in the highly successful Women's Wellbeing Forum.
Hosted by the Whittlesea Multicultural Community Council, the event aimed to promote self-care and address the mental health challenges brought on by the COVID-19 lockdown.
The forum, held under the theme "Celebrate You, Celebrate Your Community," attracted hundreds of women of all ages.
Esteemed speakers, led by Professor Magdalena Simmonis, engaged the participants in discussions about clinical, physical, and emotional well-being.
Topics also included preventative lifestyle approaches and the benefits of alternative Art therapies for chronic illnesses like Dementia and Heart disease.
Adding a vibrant touch to the event, the local Opacize Team, led by Liza, entertained and inspired attendees with energetic performances.
The dance floor saw an amalgamation of cultures, as Greek folk dancing blended seamlessly with dances from Somalia, Spain, China, Syria, and India.
Local Members of Parliament, Lily D'Ambrosio and Bronwyn Halfpenny, were present at the event, sharing their insights on nurturing self-wellbeing and engaging with the women to understand their concerns.
Workshops during the forum focused on the value of family, friends, and personal time for well-being.
The feedback collected from these workshops will be used to draft a discussion paper for government consultation, giving women in the community a voice in shaping well-being policies.
The Women's Wellbeing Forum concluded on a positive note, leaving attendees anticipating future gatherings.
The event highlighted the strength of unity and cultural harmony, reinforcing the importance of self-care and community support.
Source article and photo: Neos Kosmos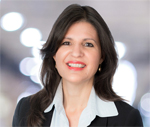 Associate Professor Magdalena Simonis AM is the President of the AFMW (2020-) and former President of VMWS (2013 & 2017-2020). She is a full time clinician who also holds positions on several not for profit organisations, driven by her passion for bridging gaps across the health sector. She is a leading women's health expert, keynote speaker, climate change and gender equity advocate and government advisor.
Magdalena was awarded a lifetime membership of the RACGP for her contributions which include past chair of Women in General Practice, longstanding contribution to the RACGP Expert Committee Quality Care, the RACGP eHealth Expert Committee. She is regularly invited to comment on primary care research though mainstream and medical media and contributes articles on various health issues through newsGP and other publications.
Magdalena has represented the RACGP at senate enquiries and has worked on several National Health Framework reviews. She is author of the RACGP Guide on Female Genital Cosmetic Surgery and co-reviewer of the RACGP Red Book Women's Health Chapter, and reviewer of the RACGP White book
Both an RACGP examiner and University examiner, she undertakes general practice research and is a GP Educator with the Safer Families Centre of Research Excellence, which develops education tools to assist the primary care sector identify, respond to and manage family violence . Roles outside of RACGP include the Strategy and Policy Committee for Breast Cancer Network Australia, Board Director of the Melbourne University Teaching Health Clinics and the elected GP representative to the AMA Federal Council. In 2022. she was award the AMA (Vic) Patrick Pritzwald-Steggman Award 2022, which celebrates a doctor who has made an exceptional contribution to the wellbeing of their colleagues and the community and was listed as Women's Agenda 2022 finalist for Emerging Leader in Health.
Magdalena has presented at the United Nations as part of the Australian Assembly and was appointed the Australian representative to the World Health Organisation, World Assembly on COVID 19, by the Medical Women's International Association (MWIA) in 2021. In 2023, A/Professor Simonis was included on the King's COVID-19 Champion's list and was also awarded a Member (AM) in the General Division for significant service to medicine through a range of roles and to women's health.