Would you like to represent AFMW at the World Health Assembly?
What is the World Health Assembly?
Read about the life changing experiences of AFMW members at WHA:
To register your interest in attending WHA as an AFMW representative please forward to the AFMW Secretary  your CV and a 250 word cover letter outlining how this opportunity will help you to help AFMW and the health of our communities.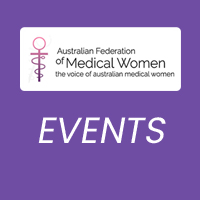 Events coordination by AFMW, on behalf of the Australian Federation of Medical Women (AFMW), its affiliated Australian state and territory partners and international networks and supporters. If you have an event you would like to share with us for Australian medical women, please contact us with details. Thank you.