AFMW Executive has made a submission on to the Consultation on the National Strategy to Achieve Gender Equality, which is an edited version of the consultation paper submitted in December 2022 at the roundtable held with the Office For Women which A/Professor Simonis attended.
AFMW's Submission
Office for Women's Roundtable to inform the development of the National Strategy to Achieve Gender Equality
18/04/2023
A/Professor Magdalena Simonis
President, Australian Federation of Medical Women
The Australian Federation of Medical Women (AFMW) like other women in the community, are mostly the 'carers' of children, elderly parents, spouses. With our knowledge of the complexity we call the 'emotional load', 'wearing multiple hats', AFMW offers to work alongside government and policy makers, to advocate for gender equality and disseminate accurate information which can impact communities, as we are some of the most trusted providers of health information to the communities we serve.
Gender inequality in leadership.
Even in medicine, gender inequality is reflected in the fact that women comprise around 60% of the healthcare workforce. The majority of leadership roles are held by men and largely due to generations of leadership frameworks that train, support and select men into leadership and workplace environments, that do not support women who have children or undertake external caring roles.
We recommend:
40/40/20 leadership representation of women across all levels – eg. the EU policy.
Training to address conscious and unconscious bias
Support leadership change by addressing fear of change and supporting women to have the confidence and capability for leadership through leadership programs.
Addressing discrimination within the workforce (gender, pregnancy, fertility and parental role discrimination). Create workplace policies that support flexible training and work with transparent monitoring and reporting.
Childcare: provide onsite flexible, tax deductible / affordable childcare facilities
Work flexibility: provide flexibility for working parents, often a short-term requirement but often not acceptable therefore people leave
Discrimination in the workplace, this is both a push out of and a pull into other parts of the work force
The gender pay gap, again multi factorial but preferentially higher incomes offered to the male workforce,
Discrimination in accessing specialty training schemes as a woman in all professional spheres, or having a higher expectation to get on, means women have more difficult (and at times impossible) requirements to get onto their chosen specialty, meaning they leave. Or even they start and then leave.
Gender inequality in health research
Sex specific differences in health symptoms and disease progression. Women may present with different symptoms, experience different disease or condition progression but this is not well researched.
Social Determinants of health: This affects childcare, care responsibilities, cost of accessing healthcare, education and affordable housing. We need to address the lack of culturally responsive care for Aboriginal and Torres Strait Islander women/ women from culturally and linguistically diverse (CALD) backgrounds.
Single mums and their children – health outcomes worse and disadvantages this group. Policy manifestations especially – women who are sole parenting avoid preventative treatment due to cost, loss of income due to work / career role and only attend for health care if symptoms become persistent or severe. This group doesn't attend for health services unless they absolutely need to.
Poverty hardship and low health outcomes – eg. housing: cost of heating / cooling in summer and these impacts will be exacerbated with climate change – cost of food and children having low nutrition.
Casualised work: especially for unskilled and migrant work force can't have pay equity if constantly changing jobs and impacts on sick leave and carer's leave have been highlighted by COVID.
Sexual and reproductive health education/access: access to pregnancy termination and sexual and reproductive health services; amplified in rural and remote, Aboriginal and Torres Strait Islander and CALD communities.
Ageing and women:  access to healthcare issues especially if mobility restricted or rural/remote, health needs increase, poverty increases and bias against this group therefore also worsens.
Economic empowerment means pay equality for equal work with transparency in monitoring and reporting and equality.
Health care work force: support doctors, nurses and provide gender sensitive support throughout their training and work-places to ensure retention.
Health literacy of the community with translation of health messaging in culturally appropriate manner.
Digital training – access to services often requires access to technology (internet and devices) and a level of technology skills. This will be important as current and future healthcare delivery incorporates digital platforms such as telehealth and self- monitoring.
Family violence- support for women and children pivoting to the perpetrator being held accountable.
Sexist advertising: conspires with perpetrators to justify their beliefs and actions. This needs a review of advertising standards. Perpetuates stereotypes for women – mental health outcomes, and health also see Women's Health Victoria policy paper on this.
Government must own the vision – here in Victoria Gender Equality Act is driving this and so what are the levers and drivers that this vision is across everything the government does. See EU policy on Gender equity that was passed and this is mandated now across all sectors.
Codesign with women and minority groups.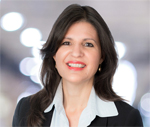 Associate Professor Magdalena Simonis AM is the President of the AFMW (2020-) and former President of VMWS (2013 & 2017-2020). She is a full time clinician who also holds positions on several not for profit organisations, driven by her passion for bridging gaps across the health sector. She is a leading women's health expert, keynote speaker, climate change and gender equity advocate and government advisor.
Magdalena was awarded a lifetime membership of the RACGP for her contributions which include past chair of Women in General Practice, longstanding contribution to the RACGP Expert Committee Quality Care, the RACGP eHealth Expert Committee. She is regularly invited to comment on primary care research though mainstream and medical media and contributes articles on various health issues through newsGP and other publications.
Magdalena has represented the RACGP at senate enquiries and has worked on several National Health Framework reviews. She is author of the RACGP Guide on Female Genital Cosmetic Surgery and co-reviewer of the RACGP Red Book Women's Health Chapter, and reviewer of the RACGP White book
Both an RACGP examiner and University examiner, she undertakes general practice research and is a GP Educator with the Safer Families Centre of Research Excellence, which develops education tools to assist the primary care sector identify, respond to and manage family violence . Roles outside of RACGP include the Strategy and Policy Committee for Breast Cancer Network Australia, Board Director of the Melbourne University Teaching Health Clinics and the elected GP representative to the AMA Federal Council. In 2022. she was award the AMA (Vic) Patrick Pritzwald-Steggman Award 2022, which celebrates a doctor who has made an exceptional contribution to the wellbeing of their colleagues and the community and was listed as Women's Agenda 2022 finalist for Emerging Leader in Health.
Magdalena has presented at the United Nations as part of the Australian Assembly and was appointed the Australian representative to the World Health Organisation, World Assembly on COVID 19, by the Medical Women's International Association (MWIA) in 2021. In 2023, A/Professor Simonis was included on the King's COVID-19 Champion's list and was also awarded a Member (AM) in the General Division for significant service to medicine through a range of roles and to women's health.