In this article, originally published by RACGP,  myself and Dr Karin Hammarberg argue that as alcohol use increases during the pandemic, the spike is likely – and we need to be ready.
———————-
In an editorial published recently in The Lancet, a UK public health expert warns that strategies are needed to prevent fetal alcohol spectrum disorder (FASD) becoming collateral damage from COVID-19.
The expert's warning is based on evidence that alcohol consumption has increased during the pandemic. When combined with often-restricted access to contraception, this trend is likely to increase the number of unplanned pregnancies and thus the risk of children being born with FASD.
Could a similar scenario play out in Australia?
Mental health impact of COVID-19 control measures
Evidence about the psychological consequences of COVID-19 and its associated restrictions is growing.
A national survey of almost 14,000 people in Australia conducted during the first month of COVID-19 restrictions found more than a quarter reported clinically significant depression and anxiety symptoms. This is 2–3 times higher than what is normally observed in the community.
The Australian Longitudinal Study of Women's Health (ALSWH) reported that women in the youngest age group (25–31 years) were more likely than older women to report feeling high levels of stress and anxiety, and experience financial strife at the end of April 2020.
Another survey found almost a quarter (22.8%) of women who consume alcohol reported were drinking more during May 2020 than before the pandemic. Key reasons included spending more time at home and increased stress.
Consequences of FASD
The exact prevalence of FASD is not known, but it is estimated that as many as 2% of all Australian babies may be born with some form of FASD.
Sometimes referred to as the 'invisible disability', FASD is associated with significant and lifelong cognitive, behavioural, health and learning difficulties. People living with FASD face many challenges in daily life, requiring support with motor skills, physical health, learning, memory, attention, communication, emotional regulation, and social skills to reach their full potential.
FASD cannot be cured, but it can be prevented if women avoid alcohol during pregnancy.
Consequences of unplanned pregnancy
A key strategy to improving pregnancy outcomes and reducing the risk of FASD is to reduce the number of unplanned pregnancies.
Despite widespread use of contraception, unplanned pregnancies are common in Australia. A population‐based survey of more than 2000 women and men reported 40%of those who had ever been pregnant or who were a partner in pregnancy  had experienced an unintended pregnancy.
Sexual coercion was identified as one of the risk factors. Women who said they had experienced this form of abuse were almost twice as likely as other women to have had an unplanned pregnancy. Experts have warned that COVID-19 related self-isolation is likely to lead to an increase in sexual coercion and unprotected sex, and this in turn means that unplanned pregnancies are likely to rise.
So, taken together, evidence suggests increases in alcohol consumption combined with unprotected sex will result in more unplanned pregnancies and a spike in children born with FASD.
The fears are as warranted in Australia as they are elsewhere.
Public health action needed to tackle FASD
So what should we do?
We need multi-pronged public health responses to reduce the risk of children being born with FASD. For starters, this includes strong public health messages to improve awareness among healthcare providers and the public about the known links between alcohol and FASD.
We need to reduce the risk of unplanned pregnancy, with strategies to ensure people have access to affordable and reliable contraception. One such strategy is routinely asking women and men of reproductive age about pregnancy intentions during in GP consultations, and referring those who need it to contraceptive advice.
We also need to be creative in managing the disruptions to access to primary healthcare and contraceptive advice caused by the COVID-19 pandemic.
Peak reproductive health bodies expect increased demand for emergency hormonal contraception and recommend using telehealth to facilitate access to these services. They also urge pharmacists to provide a three- or four-month supply of the oral contraceptive pill to avert the risk of unintended pregnancy.
In recognition of the current increased risks of sexual coercion and unprotected sex, the Royal Australian and New Zealand College of Obstetricians and Gynaecologists emphasises that medical and surgical termination are essential healthcare services that must remain available, even when non-urgent or elective services are suspended.
In addition, the newly formed Women's Sexual and Reproductive Health COVID-19 Coalition advocates for rapid policy and practice-based changes to improve access to early medical abortion during COVID-19 and beyond.
To end on a positive note, the Federal Government recently announced that warnings of the risks of consuming alcohol when pregnant on alcoholic beverages will become mandatory. Clinicians believe that this will help reduce incidence of FASD.
This welcome policy change has had a very long gestation – lobbying started in 2006.
But, in the words of public health experts Dr Ingrid Johnston and Professor Simone Pettigrew, 'Public health is a long, hard road. The wins deserve to be celebrated'.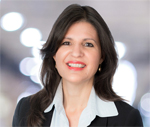 Associate Professor Magdalena Simonis AM is the President of the AFMW (2020-) and former President of VMWS (2013 & 2017-2020). She is a full time clinician who also holds positions on several not for profit organisations, driven by her passion for bridging gaps across the health sector. She is a leading women's health expert, keynote speaker, climate change and gender equity advocate and government advisor.
Magdalena was awarded a lifetime membership of the RACGP for her contributions which include past chair of Women in General Practice, longstanding contribution to the RACGP Expert Committee Quality Care, the RACGP eHealth Expert Committee. She is regularly invited to comment on primary care research though mainstream and medical media and contributes articles on various health issues through newsGP and other publications.
Magdalena has represented the RACGP at senate enquiries and has worked on several National Health Framework reviews. She is author of the RACGP Guide on Female Genital Cosmetic Surgery and co-reviewer of the RACGP Red Book Women's Health Chapter, and reviewer of the RACGP White book
Both an RACGP examiner and University examiner, she undertakes general practice research and is a GP Educator with the Safer Families Centre of Research Excellence, which develops education tools to assist the primary care sector identify, respond to and manage family violence . Roles outside of RACGP include the Strategy and Policy Committee for Breast Cancer Network Australia, Board Director of the Melbourne University Teaching Health Clinics and the elected GP representative to the AMA Federal Council. In 2022. she was award the AMA (Vic) Patrick Pritzwald-Steggman Award 2022, which celebrates a doctor who has made an exceptional contribution to the wellbeing of their colleagues and the community and was listed as Women's Agenda 2022 finalist for Emerging Leader in Health.
Magdalena has presented at the United Nations as part of the Australian Assembly and was appointed the Australian representative to the World Health Organisation, World Assembly on COVID 19, by the Medical Women's International Association (MWIA) in 2021. In 2023, A/Professor Simonis was included on the King's COVID-19 Champion's list and was also awarded a Member (AM) in the General Division for significant service to medicine through a range of roles and to women's health.