"For Ukraine: By Women of the World" is a collection of powerful poetry and prose by all who identify as women about Russia's invasion of Ukraine led by Russia's President, Vladimir Putin. Thirty-five women express their concerns about Putin's illegal invasion of Ukraine, its impact on Ukrainians and the reactions of world leaders to the war. The women are from countries including Australia, Fiji, United Kingdom, United States and New Zealand.
All funds go to supporting the women affected by the events in the Ukraine.
Special thanks to Diann Rodgers-Healey of the Australian Centre for Women in Leadership ( ACWL)who instigated this.
Please consider purchasing "For Ukraine By Women of the World" E-book of powerful poems/prose by 35 international women calling on Putin & Russia to stop the war in Ukraine. ALL funds raised r going to @UNWomenAust for Ukraine. Thanks!#ForUkraineByWomenhttps://t.co/Pa22oWS4zJ

— Dr Diann Rodgers-Healey (@ACLWDiannRH) June 15, 2022
Featured Authors:
Shirley Kaye Randell – Australia

Diann Rodgers-Healey – Australia

Nikhat Shameem – Fiji

Padmini Murthy – United States

Rose O'Neill – New Zealand

Magdalena Simonis – Australia

Kerrie Duff – Australia

Toni Hassan – Australia

Ellie Wong – Australia

Beverly Mary Louise Lawes – England

Johanna Skinner – Australia

Shivani Saweni – Fiji

Karina McRoberts – Australia

Manpreet Kaur – Fiji

Rosalie Fishman – Australia

Kamala Lakshmi Naiker – Fiji

Claire Kearns – Australia

Vandana Vikashni Nath – Fiji

Helena Bryndzej Studdert – Australia

Evelyn Grace Quinlan – United Kingdom

Lauren Elise Daniels – USA / Australia

Doga Demir – Australia

Karen Arnold – United States

Natalie Scanlon – Australia

Lynne Samson – Australia

Linda Stewart – Australia

Julie Miller – Australia

Parvin Lata – Fiji

Washni Warsha Kumar – Fiji

Jenni Nixon – Australia

Libby Sommer – Australia

Nur J. Alam – Australia

Noa Gomberg – Australia

Susan Lane – Australia

Bethany Williams – Australia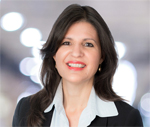 Magdalena is the President of the AFMW (2020-) and former President of VMWS (2013 & 2017-2020), National Coordinator AFMW, MWIA Scientific and Research Subcommittee co-Chair, MWIA Mentoring and Leadership, Special Interest Group, Chair
Magdalena's deep engagements with the RACGP over many years includes chair of Women in General Practice, is currently on the RACGP Expert Committee Quality Care, prior to that on RACGP eHealth Expert Committee. She is a regular media spokesperson on numerous health issues, being interviewed most weeks by mainstream and medical media. Magdalena has represented the RACGP at senate enquiries and has worked on several National Health Framework reviews.
Both an RACGP examiner and University examiner she supervises medical students and undertakes general practice research. Roles outside of RACGP include the Strategy and Policy Committee for Breast Cancer Network Australia, Board Director of Women's Health Victoria and Chair of their Strategy and Policy subcommittee and the AMA Victoria GP Network Committee.
Magdalena has presented at the United Nations as part of the Australian Assembly and was recently appointed the Australian representative to the World Health Organisation, World Assembly on COVID 19, by the Medical Women's International Association (MWIA).
A/Professor Simonis is currently a member of the National COVID-19 Taskforce expert committee, and Chair of the MWIA Mentoring and Leadership Special Interest Group.