In a recent Occupational Safety & Health Associates ebulletin, OSHA describe how a recent High Court decision demonstrates that Employers can be held liable for mental harm inflicted upon their workers, whether or not the workers show evident signs of psychological and/or psychiatric injuries.
---
"High Court ruling on Psychological Health"
We thought you might be interested in a recent High Court decision that demonstrates that Employers can be held liable for mental harm inflicted upon their workers, whether or not the workers show evident signs of psychological and/or psychiatric injuries.
Employers already face common law (civil) liabilities for failing to safeguard their workers from work-related psychological injuries. However, proposed Regulations on Psychological Health signify a step towards criminal OHS liabilities for these types of failures.
Indeed, if an employer has a bully in the workplace and they do nothing to eliminate or mitigate this 'hazard', even under the existing OHS legislation, the employer could face criminal charges should a worker suffer a severe psychological injury as a result of the bully's activities. This liability applies even if there are policies and procedures in place (eg an anti-bullying policy or a vicarious trauma policy).
The employer's duty is "not merely to provide a safe system of work, but to establish, maintain and enforce such a system, taking account of the employer's power to prescribe, warn, command and enforce obedience to [its] commands."
In the recent case case, the High Court found that the employer could have taken steps to discharge their duty owed to the employee, such as additional training on vicarious trauma, welfare checks, occupational screening and a flexible work approach (such as regular rotations) and that the failure to do so was causative of the employee's psychological injury.
The fact that the employer had in place a policy on vicarious trauma showed it acknowledged that employees could sustain a psychological injury from their work. The responsibility was not on the employee to show signs of injury, but on the employer to take proactive steps to avoid the injury and to minimise any exacerbations.
Proactive steps could include:
workshops, seminars and training courses
implementing flexible work arrangements, such as working from home when needed or rotating the employee to a different role within the team or department
regular welfare checks and occupational screening by a clinical psychiatrist or psychologist.
Employers need to be attentive when workers voice the negative impacts that their role may have on their personal welfare, as courts will likely consider this to be putting the employer on notice. Employers need to ensure that they are not oblivious to the warning signs of the development of psychological injuries in the workplace, otherwise they run the risk of being found liable by the courts.
[For details of this case, see Kozarov v Victoria [2022] HCA 12]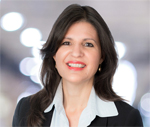 Associate Professor Magdalena Simonis AM is the President of the AFMW (2020-) and former President of VMWS (2013 & 2017-2020). She is a full time clinician who also holds positions on several not for profit organisations, driven by her passion for bridging gaps across the health sector. She is a leading women's health expert, keynote speaker, climate change and gender equity advocate and government advisor.
Magdalena was awarded a lifetime membership of the RACGP for her contributions which include past chair of Women in General Practice, longstanding contribution to the RACGP Expert Committee Quality Care, the RACGP eHealth Expert Committee. She is regularly invited to comment on primary care research though mainstream and medical media and contributes articles on various health issues through newsGP and other publications.
Magdalena has represented the RACGP at senate enquiries and has worked on several National Health Framework reviews. She is author of the RACGP Guide on Female Genital Cosmetic Surgery and co-reviewer of the RACGP Red Book Women's Health Chapter, and reviewer of the RACGP White book
Both an RACGP examiner and University examiner, she undertakes general practice research and is a GP Educator with the Safer Families Centre of Research Excellence, which develops education tools to assist the primary care sector identify, respond to and manage family violence . Roles outside of RACGP include the Strategy and Policy Committee for Breast Cancer Network Australia, Board Director of the Melbourne University Teaching Health Clinics and the elected GP representative to the AMA Federal Council. In 2022. she was award the AMA (Vic) Patrick Pritzwald-Steggman Award 2022, which celebrates a doctor who has made an exceptional contribution to the wellbeing of their colleagues and the community and was listed as Women's Agenda 2022 finalist for Emerging Leader in Health.
Magdalena has presented at the United Nations as part of the Australian Assembly and was appointed the Australian representative to the World Health Organisation, World Assembly on COVID 19, by the Medical Women's International Association (MWIA) in 2021. In 2023, A/Professor Simonis was included on the King's COVID-19 Champion's list and was also awarded a Member (AM) in the General Division for significant service to medicine through a range of roles and to women's health.