The National Clinical Evidence Taskforce which ensured Australian have up to date, scientifically sound and trusted updates, is running to the end of its funding on December 31st 2022. It has been exciting be one of the 200+ clinicians providing expert advice. My participation was to contribute the gender equity, women's health and Culturally and Linguistically Diverse (CALD) lens to the recommendations. It has been a privilege to be a part of of the living guidelines task force and I most will agree that the whole nation has felt better informed because of its effort.
Magdalena Simonis
National Clinical Evidence Taskforce, Women's Health Expert Advisory Group
---
15 Dec Notification
Earlier this week the National Clinical Evidence Taskforce was informed that the Commonwealth Department of Health and Aged Care will not be continuing our contract to develop clinical guidelines for COVID-19 beyond December 31, 2022.
As a collaboration of 35 member organisations, we are extremely proud of our shared work over the last 33 months to ensure Australian clinicians have up-to-date, trustworthy, evidence-based guidance to support the best possible care for people with COVID-19.
Our 200+ clinicians and consumers have developed more than 200 recommendations and 22 flowcharts for the management and care of people with COVID-19 covering mild, moderate, severe and critical COVID-19, as well as care for people after COVID-19 and with long COVID. Our guidance covers care in all settings including primary, acute and critical care, and all populations including paediatric and adolescent care; pregnancy and perinatal care; and care of older people and palliative care.
We believe up-to-date guidance to support clinicians caring for people with COVID-19 continues to be vital, especially at a time of rising cases and increasing pressure across the health system.
We thank our funders, partners, members and contributors for their ongoing support and are seeking sources of funding to continue our work in 2023.
National Clinical Evidence Taskforce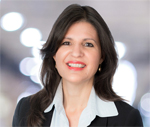 Magdalena is the President of the AFMW (2020-) and former President of VMWS (2013 & 2017-2020). She is a leading women's health expert, keynote speaker, climate change and gender equity advocate, government advisor and holds positions on several not for profit organisations bridging gaps across the health sector.
Magdalena's deep engagements with the RACGP over many years includes chair of Women in General Practice, is currently on the RACGP Expert Committee Quality Care, prior to that on RACGP eHealth Expert Committee. She is a regular media spokesperson on numerous health issues, being interviewed most weeks by mainstream and medical media. Magdalena has represented the RACGP at senate enquiries and has worked on several National Health Framework reviews, author of the RACGP Guide on Female Genital Cosmetic Surgery and co-reviewer of the RACGP Red Book Women's Health Chapter.
Both an RACGP examiner and University examiner she supervises medical students and undertakes general practice research and is a GP Educator. Roles outside of RACGP include the Strategy and Policy Committee for Breast Cancer Network Australia, Board Director of the Melbourne University Teaching Health Clinics and the elected GP representative to the AMA Federal Council.
Magdalena has presented at the United Nations as part of the Australian Assembly and was recently appointed the Australian representative to the World Health Organisation, World Assembly on COVID 19, by the Medical Women's International Association (MWIA).
A/Professor Simonis was a member of the National COVID-19 Taskforce expert committee which will lead into the development of the Australian CDC.