In this article, published in The Guardian, the authors discuss how oil and gas majors are planning scores of vast projects that threaten to shatter the 1.5C climate goal. If governments do not act, these firms will continue to cash in as the world burns.
---
[Extract] Revealed: the 'carbon bombs' set to trigger catastrophic climate breakdown
The world's biggest fossil fuel firms are quietly planning scores of "carbon bomb" oil and gas projects that would drive the climate past internationally agreed temperature limits with catastrophic global impacts, a Guardian investigation shows.
The exclusive data shows these firms are in effect placing multibillion-dollar bets against humanity halting global heating. Their huge investments in new fossil fuel production could pay off only if countries fail to rapidly slash carbon emissions, which scientists say is vital.
The oil and gas industry is extremely volatile but extraordinarily profitable, particularly when prices are high, as they are at present. ExxonMobil, Shell, BP and Chevron have made almost $2tn in profits in the past three decades, while recent price rises led BP's boss to describe the company as a "cash machine".
The lure of colossal payouts in the years to come appears to be irresistible to the oil companies, despite the world's climate scientists stating in February that further delay in cutting fossil fuel use would mean missing our last chance "to secure a liveable and sustainable future for all". As the UN secretary general, António Guterres, warned world leaders in April: "Our addiction to fossil fuels is killing us."
Details of the projects being planned are not easily accessible but an investigation published in the Guardian shows:
The fossil fuel industry's short-term expansion plans involve the start of oil and gas projects that will produce greenhouse gases equivalent to a decade of CO2 emissions from China, the world's biggest polluter.
These plans include 195 carbon bombs, gigantic oil and gas projects that would each result in at least a billion tonnes of CO2 emissions over their lifetimes, in total equivalent to about 18 years of current global CO2 emissions. About 60% of these have already started pumping.
The dozen biggest oil companies are on track to spend $103m a day for the rest of the decade exploiting new fields of oil and gas that cannot be burned if global heating is to be limited to well under 2C.
The Middle East and Russia often attract the most attention in relation to future oil and gas production but the US, Canada and Australia are among the countries with the biggest expansion plans and the highest number of carbon bombs. The US, Canada and Australia also give some of the world's biggest subsidies for fossil fuels per capita.
Continue….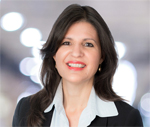 Associate Professor Magdalena Simonis AM is the President of the AFMW (2020-) and former President of VMWS (2013 & 2017-2020). She is a full time clinician who also holds positions on several not for profit organisations, driven by her passion for bridging gaps across the health sector. She is a leading women's health expert, keynote speaker, climate change and gender equity advocate and government advisor.
Magdalena was awarded a lifetime membership of the RACGP for her contributions which include past chair of Women in General Practice, longstanding contribution to the RACGP Expert Committee Quality Care, the RACGP eHealth Expert Committee. She is regularly invited to comment on primary care research though mainstream and medical media and contributes articles on various health issues through newsGP and other publications.
Magdalena has represented the RACGP at senate enquiries and has worked on several National Health Framework reviews. She is author of the RACGP Guide on Female Genital Cosmetic Surgery and co-reviewer of the RACGP Red Book Women's Health Chapter, and reviewer of the RACGP White book
Both an RACGP examiner and University examiner, she undertakes general practice research and is a GP Educator with the Safer Families Centre of Research Excellence, which develops education tools to assist the primary care sector identify, respond to and manage family violence . Roles outside of RACGP include the Strategy and Policy Committee for Breast Cancer Network Australia, Board Director of the Melbourne University Teaching Health Clinics and the elected GP representative to the AMA Federal Council. In 2022. she was award the AMA (Vic) Patrick Pritzwald-Steggman Award 2022, which celebrates a doctor who has made an exceptional contribution to the wellbeing of their colleagues and the community and was listed as Women's Agenda 2022 finalist for Emerging Leader in Health.
Magdalena has presented at the United Nations as part of the Australian Assembly and was appointed the Australian representative to the World Health Organisation, World Assembly on COVID 19, by the Medical Women's International Association (MWIA) in 2021. In 2023, A/Professor Simonis was included on the King's COVID-19 Champion's list and was also awarded a Member (AM) in the General Division for significant service to medicine through a range of roles and to women's health.