In this article, originally published in the RACGP's newsGP, I was asked to comment on a recent research publication regarding targeted antenatal screening for mental health and the importance of social supports. It comes back down to the important role the GP plays in the antenatal consultations and that GPs provide up to 75% of the mental health  support in the community.
---
One in four pregnant women in Australia report symptoms of depression, and one in five report symptoms of anxiety, according to new research.
And those with low levels of social support – such as those who do not have family nearby, are geographically isolated or live alone – are at a much higher risk.
Published in BMC Pregnancy and Childbirth, the study examined the association between three different aspects of social support and antenatal depressive and anxiety symptoms. The types of support include:
emotional/informational – positive, empathetic advice and information
tangible support – material or financial assistance
affectionate support/positive social interaction – love and affection
The findings show that out of 493 pregnant women across Australia aged 34–39, 24.7% screened positive for depressive symptoms.
For women who reported having low emotional/informational support, the odds of experiencing antenatal depressive symptoms increased fourfold, while those who had low social support overall were three times more at risk.
The findings are similarly concerning for anxiety.
Of the 20.9% of women who reported having symptoms of anxiety, the odds were seven times higher among those who reported low affectionate support/positive social interaction.
Study co-author Asres Bedaso, who is currently completing a PhD in public health at the University of Technology Sydney, said that paying attention to mental health as part of antenatal care is vital given the possible adverse effects on several obstetric and fetal outcomes.
'While pregnancy can be a time of happiness and joy, it can also bring increased stress, especially for women experiencing their first pregnancy,' he said.
'Mental health problems such as depression and anxiety during pregnancy increase the chance of pregnancy complications and other serious health problems, including postnatal depression and impaired bonding, so it is important to find ways to tackle these challenges.'
As a result of the findings, the authors recommend that health professionals, including GPs, undertake early and targeted screening of pregnant women to identify and address low levels of social support.
'[This] is important for the wellbeing of the mother and child,' the authors wrote.
The majority of the women (42.1%) involved in the study were in the last trimester of their pregnancy, while 37.5% were in the second and 20.5% in the first.
The findings showed that women who had visited their GP more than three times in the past 12 months were more likely to report symptoms of depression, while those who had seen their GP upwards of five times were more likely report anxiety.
Dr Magdalena Simonis, who holds a diploma in Obstetrics and Gynaecology, told newsGP that this reaffirms the important role GPs play both in managing mental health, but also in a woman's pregnancy journey
'We already know that 75% of mental health support is provided in primary care,' she said.
'So it is important for antenatal hospital clinics to encourage women to partner with a GP, as they see someone different every time they visit public hospital clinics and might not be benefiting from the supportive counselling that a GP can provide.'
Dr Simonis said from the first consultation with a pregnant woman, it is an opportunity to ask how she is feeling about the pregnancy and to gauge both her current mental health state and social circumstances.
'This is a very important starting point for GPs,' she said. 'One of the first questions that you ask when you're telling a woman that she's pregnant is, "how do you feel about it?"
'We know that one in two might be unintended or unplanned. So, if it's unplanned and just ahead of schedule that can pose a few stressors. But if it's unintended and unwanted, then of course that sets the woman on a particular trajectory, which you need to be sensitive to.'
Pregnancy intent, Dr Simonis said, is also important to determine as it can impact maternal attitudes and behaviours in terms of folic acid supplementation, smoking cessation, avoidance of alcohol and other drugs, as well as postpartum behaviours such as breast feeding and the mother baby bond.
'This will have a direct impact on the health of the woman and the baby throughout pregnancy,' she said.
Meanwhile, Dr Simonis says GPs should try to determine if there is a partner, and whether they are supportive of the pregnancy, as this can impact on the woman's mental health.
'Questioning partner attitude, as well as about their social supports and the wider network that is there for the pregnancy should be asked about,' she said.
The study also found that pregnant women who reported having ever been in a violent relationship were significantly associated with antenatal anxiety and depressive symptoms.
Dr Simonis said that once trust is established with the patient, that asking about any intimate partner violence is vital as part of antenatal screening.
'It's routine, of course, to ask,' she said.
'Also, intimate partner violence can occur for the first time in pregnancy. So keep checking throughout the pregnancy, as this might change.
'Be empathic as this builds trust and will give them confidence to tell you what is really going on in their life.'
Likwise, if a patient has an existing mental health condition, Dr Simonis said encouraging them to check in more regularly throughout the pregnancy to discuss how they are feeling, is a good idea.
While research published in 2020 found that rates of perinatal mental health screening have improved significantly, from 21.3% to 79.3% between 2000 and 2017, one in five women still do not receive these mental health checks – and at-risk women are more likely to go without.
Dr Simonis says the research makes it undeniably clear that GPs have a vital role to play. She suggests following the below checklist:
Ask how the diagnosis of pregnancy makes them feel and gauge their reaction – any hesitation, surprise or shock should be acknowledged
Further questioning around partner attitude, social support and the wider network they have in place
Determine whether the patient is on medication or seeing a psychologist for existing mental health issues
If they do have a pre-existing mental health condition, encourage them to check in with you more regularly throughout the pregnancy
Ask about intimate partner violence and keep checking throughout the pregnancy as this might change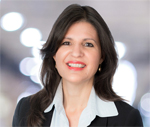 Associate Professor Magdalena Simonis AM is the President of the AFMW (2020-) and former President of VMWS (2013 & 2017-2020). She is a full time clinician who also holds positions on several not for profit organisations, driven by her passion for bridging gaps across the health sector. She is a leading women's health expert, keynote speaker, climate change and gender equity advocate and government advisor.
Magdalena was awarded a lifetime membership of the RACGP for her contributions which include past chair of Women in General Practice, longstanding contribution to the RACGP Expert Committee Quality Care, the RACGP eHealth Expert Committee. She is regularly invited to comment on primary care research though mainstream and medical media and contributes articles on various health issues through newsGP and other publications.
Magdalena has represented the RACGP at senate enquiries and has worked on several National Health Framework reviews. She is author of the RACGP Guide on Female Genital Cosmetic Surgery and co-reviewer of the RACGP Red Book Women's Health Chapter, and reviewer of the RACGP White book
Both an RACGP examiner and University examiner, she undertakes general practice research and is a GP Educator with the Safer Families Centre of Research Excellence, which develops education tools to assist the primary care sector identify, respond to and manage family violence . Roles outside of RACGP include the Strategy and Policy Committee for Breast Cancer Network Australia, Board Director of the Melbourne University Teaching Health Clinics and the elected GP representative to the AMA Federal Council. In 2022. she was award the AMA (Vic) Patrick Pritzwald-Steggman Award 2022, which celebrates a doctor who has made an exceptional contribution to the wellbeing of their colleagues and the community and was listed as Women's Agenda 2022 finalist for Emerging Leader in Health.
Magdalena has presented at the United Nations as part of the Australian Assembly and was appointed the Australian representative to the World Health Organisation, World Assembly on COVID 19, by the Medical Women's International Association (MWIA) in 2021. In 2023, A/Professor Simonis was included on the King's COVID-19 Champion's list and was also awarded a Member (AM) in the General Division for significant service to medicine through a range of roles and to women's health.