In this Neos Kosmos article, Dr Magdalena Simonis looks at the many reasons that our hospitals are in crisis such as the lack of support for GPs, the impact of COVID and the outdated funding formulas.
---
There are multiple factors creating a crisis in our public hospitals
There has been a record low public hospital performance, with patients waiting longer due to a system in logjam. There are multiple factors impacting this, resulting in close to 40 per cent of patients needing to spend more than four hours in an emergency department nationally.
This is the worst emergency department performance recorded in 20 years. Interestingly, ACT and Tasmania which have the smallest populations, are the worst performers.
Some of the contributing factors include hospital systems are not funded to work at maximum capacity for prolonged periods. Hospital staffing models are not designed to meet the increased needs such as rapid intake due to the COVID pandemic, congested ED departments and resources which have been redirected from existing departments to come with staff requirements.
Funding models need to change as the health system is funded to function at near maximum capacity when there is no pandemic, not in a pandemic. The current funding model for our health system is not fit for purpose. It was focused on the number of procedures that hospitals provide and does not adequately account for a growing and ageing Australian population with more complex health needs
The model does not provide enough funding to keep people out of hospital through preventative and community care. We need to train more General Practitioners (GPs) and provide extra support for GPs and we need better community services and support for chronic conditions.
GPs have been working beyond maximum capacity for many years, and now that people have started to return for their overdue regular reviews and screens, the backlog needs to be accommodated, along the current COVID issues.
COVID has not gone away. We are currently experiencing the fourth COVID wave. Many people are sick with an estimated 1 in 2 Australians having contracted this so far.
We have had natural disasters with floods in Victoria, NSW, and QLD. Some practices have closed due to the flooding, in the hardest hit places where there are already long-standing doctor shortages.
We often forget that GPs and nurses are people – they and their staff need to take time off- for respite, due to illness or carer responsibilities. Hospital doctors and nursing staff are becoming ill due to COVID; some are suffering burnout, and hence capacity is seriously compromised.
Long COVID is here and it's real. Around 6.2 per cent of the population have long COVID symptoms, which means that three months after becoming sick from COVID, they suffer malaise and symptoms that require regular medical attention and investigation. This is being managed by already overstretched GPs in the community.
Hospital waiting lists for outpatients appointments have been extending into the 12- and 18-month mark, and the backlog continues to see their GP for their ongoing conditions.
GPs then must advocate hard to get their patients seen by hospital doctors, which also takes time.
The GP profession has been undervalued for years by successive governments. The Medicare freeze has dented interest among medical graduates for general practice, which means fewer trainees are coming through the system, resulting in a dangerous shortage of GPs in some areas.
Most of the existing GP population is experienced and older, but they have also been hard at it for decades. Some have elected to retire earlier following the pressure placed on them by COVID, its after effects and the years of Medicare freeze, and the collective impact of all this has not yet been reached
People who have not seen their doctor in a long due to COVID restrictions, are now coming back thus creating longer lists, with greater needs and with diseases that have progressed. Everything is taking longer or needs more encounters.
The mental health of the general population has declined for many reasons including inflation, COVID, job insecurity and house prices. GPs are providing the cheapest and most affordable counselling service to the population across the nation, and this is in addition to the work they already do.
In rural and remote Australia doctors and medical practices are struggling to keep their doors open and that's a serious problem
As for the hospital logjam and its poor performance, the Australian Institute of Health and Welfare data reveals that wait times for essential elective surgery decreased in 2021–2022 but this is most likely the result of fewer patients being added to the waiting list to receive surgery. In 2021–2022, the number of elective surgeries performed decreased by 131,000 from the previous year, and by 135,000 from the pre-pandemic 2018–2019 year.
The data also shows there were 110,000 fewer patients added to elective surgery waiting lists in 2021–22 compared to the year before, a similar decrease from 2018–19. The reduction in volume is probably due to patients being stuck on the elective surgery waiting list or seeking care through the private health system because they just can't wait any longer. They too are falling back onto their GPs.
We need to boost support for GPs and provide better funding models for the primary care and hospital system. We cannot maintain this level of pressure if our primary health system, our GPs, are unable to do what they are best at.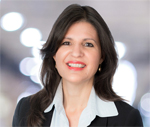 Associate Professor Magdalena Simonis AM is the President of the AFMW (2020-) and former President of VMWS (2013 & 2017-2020). She is a full time clinician who also holds positions on several not for profit organisations, driven by her passion for bridging gaps across the health sector. She is a leading women's health expert, keynote speaker, climate change and gender equity advocate and government advisor.
Magdalena was awarded a lifetime membership of the RACGP for her contributions which include past chair of Women in General Practice, longstanding contribution to the RACGP Expert Committee Quality Care, the RACGP eHealth Expert Committee. She is regularly invited to comment on primary care research though mainstream and medical media and contributes articles on various health issues through newsGP and other publications.
Magdalena has represented the RACGP at senate enquiries and has worked on several National Health Framework reviews. She is author of the RACGP Guide on Female Genital Cosmetic Surgery and co-reviewer of the RACGP Red Book Women's Health Chapter, and reviewer of the RACGP White book
Both an RACGP examiner and University examiner, she undertakes general practice research and is a GP Educator with the Safer Families Centre of Research Excellence, which develops education tools to assist the primary care sector identify, respond to and manage family violence . Roles outside of RACGP include the Strategy and Policy Committee for Breast Cancer Network Australia, Board Director of the Melbourne University Teaching Health Clinics and the elected GP representative to the AMA Federal Council. In 2022. she was award the AMA (Vic) Patrick Pritzwald-Steggman Award 2022, which celebrates a doctor who has made an exceptional contribution to the wellbeing of their colleagues and the community and was listed as Women's Agenda 2022 finalist for Emerging Leader in Health.
Magdalena has presented at the United Nations as part of the Australian Assembly and was appointed the Australian representative to the World Health Organisation, World Assembly on COVID 19, by the Medical Women's International Association (MWIA) in 2021. In 2023, A/Professor Simonis was included on the King's COVID-19 Champion's list and was also awarded a Member (AM) in the General Division for significant service to medicine through a range of roles and to women's health.