In this article, originally published by the Grattan Institute,  the authors discuss a triple whammy copped by Australian women due to COVID, experiencing more impact than males.  
---
The COVID recession hit women much harder than men, and will compound women's lifetime economic disadvantage.
Australian women copped a triple-whammy:
they lost more jobs than men – almost 8 per cent at the peak of the crisis, compared to 4 per cent for men;
they shouldered more of the increase in unpaid work – including supervising children learning remotely – taking on an extra hour each day more than men, on top of their existing heavier load; and
they were less likely to get government support – JobKeeper excluded short-term casuals, who in the hardest-hit industries are mostly women.
The faster-than-expected economic recovery and school re-openings have helped improve the outlook for women, but unemployment and underemployment remain too high, especially for vulnerable groups such as single parents, who are mostly women.
Women who became unemployed or left work in the recession face longer-term impacts on their wages and career progression because the COVID hit compounds the effects of other career breaks. Six months out of work can add another $100,000 to the average $2 million lifetime earnings gap between men and women with children in Australia.
Governments should inject more money into services sectors, childcare, and aged care, and rewrite the 'rescue and recovery' playbook before the next economic crisis.
Many Australians – particularly women – suffered more than they needed to in the COVID recession because elements of the government response were inadequate or ill-directed.
Policy makers seemed oblivious to the fact that this recession was different to previous crises – women now make up almost half the workforce, and they are overwhelmingly employed in the industries that were hit hardest by the government-imposed lockdowns, such as hospitality, tourism, and higher education.
Between February and May last year, the construction sector lost less than 5 per cent of its work hours but got more than $35 billion of government assistance, whereas the hospitality sector lost more than 47 per cent of its work hours but got only about $1.3 billion of direct government assistance.
Governments should ensure that any further stimulus goes well beyond the construction sector and includes at least temporary expansions of social programs and services. The Federal Government should also make a longer-term investment in childcare to support women's workforce participation and the economic recovery.
Australia can 'build back better' after this crisis, but only if governments learn the lessons from the COVID recession.
Australia needs a new recession playbook, so women aren't overlooked or forced to fall further behind.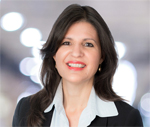 Magdalena is the President of the AFMW (2020-) and former President of VMWS (2013 & 2017-2020), National Coordinator AFMW, MWIA Scientific and Research Subcommittee co-Chair, MWIA Mentoring and Leadership, Special Interest Group, Chair
Magdalena's deep engagements with the RACGP over many years includes chair of Women in General Practice, is currently on the RACGP Expert Committee Quality Care, prior to that on RACGP eHealth Expert Committee. She is a regular media spokesperson on numerous health issues, being interviewed most weeks by mainstream and medical media. Magdalena has represented the RACGP at senate enquiries and has worked on several National Health Framework reviews.
Both an RACGP examiner and University examiner she supervises medical students and undertakes general practice research. Roles outside of RACGP include the Strategy and Policy Committee for Breast Cancer Network Australia, Board Director of Women's Health Victoria and Chair of their Strategy and Policy subcommittee and the AMA Victoria GP Network Committee.
Magdalena has presented at the United Nations as part of the Australian Assembly and was recently appointed the Australian representative to the World Health Organisation, World Assembly on COVID 19, by the Medical Women's International Association (MWIA).
A/Professor Simonis is currently a member of the National COVID-19 Taskforce expert committee, and Chair of the MWIA Mentoring and Leadership Special Interest Group.