In this Healthed article originally posted here, psychiatrist and Clinical Associate Professor at the University of Melbourne David Horgan reveals questions he asks to assess vulnerability to stress and depression. Stress and depression are strongly linked—so by understanding who is more susceptible to stress, GPs can gauge who might be more vulnerable to depression.
Psychiatrist and Clinical Associate Professor at the University of Melbourne David Horgan says he uses these questions to assess patients' risk in seven key domains.
"Stress impacts the people who are most vulnerable by overcoming a person's defenses and damaging the electrical circuits in the brain, which then affect the hypothalamus and biochemical pathways," Associate Professor Horgan says.
Seven risk factors – and the questions you can ask to assess them
While not comprehensive, Associate Professor Horgan says the questions below can be useful to explore key risk factors and get a good sense of someone's vulnerability to stress, and hence depression risk.
For each question, and the associated risk factor, he recommends applying a scale of 1-10 or a mild-medium-severe rating to obtain an overview.
1. Are there family, friends or colleagues you spend time with? (Relationship support)
The biggest impact on vulnerability, according to Associate Professor Horgan, is relationship support, which can include partners, family, friends and work colleagues, particularly where there is a one-to-one relationship.
"There is a lot of research that shows lack of connections with other people are a major determining factor in the development of depression and the risk of suicide," he says. "It is particularly important in the susceptibility of women to depression."
To assess a person's relationship support, Associate Professor Horgan asks: are there family, friends or colleagues you spend time with? If a partner is the key relationship, he asks: do you talk to them in private with electronics turned off for 15 minutes a day, or go out on a date alone with them?
2. If you met a clone of yourself, what do you think their self-esteem would be? (Self esteem)
"It's useful to ask people: On a zero to 10 scale, where five is the normal person, what is your self-esteem?" Associate Professor Horgan says.
A supplementary question is: if you met a clone of yourself, what do you think their self-esteem would be?
3. Do you find it hard to say no, or disagree? (Assertiveness)
"Can people say no when they are asked for something or to do something, or can they have a different opinion to the people they are having a conversation with?" Associate Professor Horgan asks.
"It is important to note if the person can be assertive without marked anxiety or guilt, or being afraid of being rejected as a friend."
4. If you were employing someone, would you prefer someone who does things exactly the way you do them? (Perfectionism)
The best intentions can be at the heart of perfectionism, but Associate Professor Horgan says it can be a never-ending quest.
"For someone continuously putting time, effort and anxiety into trying to improve and control objects, events and people in their life, it becomes like chasing the end of the rainbow," he says.
A question he asks patients for this risk is: if you were employing someone on an hourly basis, would you pay them more to do things the way you do them?
5. If you've ever had a GA, did you feel an enormous sense of relief just before you went under? (Presence of chronic anxiety)
"Chronic anxiety, especially at a high level, drains people's energy and fuels depression," Associate Professor Horgan says. "Many people do not realise that 'anxiety' has different meanings to different people, be it being stressed, uptight, worrying, nervous or apprehensive."
Associate Professor Horgan suggests a possible question to ask a patient for this factor: if you have had a general anaesthetic, just as you were about to go under and into a deep sleep, did you feel an enormous sense of relief or calmness?
"If they answer 'yes', this suggests the person is carrying a significant degree of anxiety," he says.
6. Do any of your immediate family members have a history of depression or another mental health disorder? (Genetic makeup)
"A family history of depression, anxiety, alcoholism or bipolar illness all increase the risks of depression, which is why it is good to ask someone about their family history," Associate Professor Horgan says.
"It's good to remind patients that 'you can choose your friends but not your relatives'. All people come as a package deal of positives and negatives, genetically and in personality characteristics."
7. If you had to relive your life or childhood, what would you wish was different? (Unresolved emotional pain)
"Trauma fits under here," says Associate Professor Horgan.
He suggests a useful question to ask patients to gauge this is: if you had to relive your life or childhood, what would you wish was different?
GPs should also be aware of big life events, like getting married, moving house or having a baby. Associate Professor Horgan says they can cause depression and have an 'incubation period' of up to 3 months.
Rating a patient on each category will give GPs an indication of how vulnerable a person is to stress and depression, affecting the balance of medication and therapy appropriate to each patient. Reading and concentration can be used to titrate medication, but a person's vulnerability to stress can remain unattended to.
"When you are giving someone antidepressants you are working backwards by first repairing the damaged chemistry. But ideally, you also need to help the person deal with whatever stresses are going on and their vulnerability factors," he says.
For treating risk factors, Associate Professor Horgan recommends CBT, psychotherapy, and relationship advice. He says free CBT provided by MoodGym and ThisWayUp are useful for multiple conditions, and MoodGym can provide a diagnosis, which is useful for patients reluctant to believe they have an illness.
"Of course, it's not possible to treat all of the vulnerabilities in one consult. Twenty minutes once a week or fortnight in an ongoing way can make a huge difference, instead of long disruptive consults."
Photo Credit & Original Article: https://www.healthed.com.au/clinical_articles/7-questions-to-assess-depression-risk-in-the-clinic/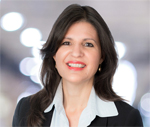 Associate Professor Magdalena Simonis AM is the President of the AFMW (2020-) and former President of VMWS (2013 & 2017-2020). She is a full time clinician who also holds positions on several not for profit organisations, driven by her passion for bridging gaps across the health sector. She is a leading women's health expert, keynote speaker, climate change and gender equity advocate and government advisor.
Magdalena was awarded a lifetime membership of the RACGP for her contributions which include past chair of Women in General Practice, longstanding contribution to the RACGP Expert Committee Quality Care, the RACGP eHealth Expert Committee. She is regularly invited to comment on primary care research though mainstream and medical media and contributes articles on various health issues through newsGP and other publications.
Magdalena has represented the RACGP at senate enquiries and has worked on several National Health Framework reviews. She is author of the RACGP Guide on Female Genital Cosmetic Surgery and co-reviewer of the RACGP Red Book Women's Health Chapter, and reviewer of the RACGP White book
Both an RACGP examiner and University examiner, she undertakes general practice research and is a GP Educator with the Safer Families Centre of Research Excellence, which develops education tools to assist the primary care sector identify, respond to and manage family violence . Roles outside of RACGP include the Strategy and Policy Committee for Breast Cancer Network Australia, Board Director of the Melbourne University Teaching Health Clinics and the elected GP representative to the AMA Federal Council. In 2022. she was award the AMA (Vic) Patrick Pritzwald-Steggman Award 2022, which celebrates a doctor who has made an exceptional contribution to the wellbeing of their colleagues and the community and was listed as Women's Agenda 2022 finalist for Emerging Leader in Health.
Magdalena has presented at the United Nations as part of the Australian Assembly and was appointed the Australian representative to the World Health Organisation, World Assembly on COVID 19, by the Medical Women's International Association (MWIA) in 2021. In 2023, A/Professor Simonis was included on the King's COVID-19 Champion's list and was also awarded a Member (AM) in the General Division for significant service to medicine through a range of roles and to women's health.