Australia ranks last out of 54 nations on its strategy to cope with climate change.
(reference & photo credit: The Conversion article)
AFMW is committed to amplifying the voice of the Climate and Health Alliance, along with DEA in contributing to the the National Strategy on Climate, Health and Well-being in Australia.
The Glasgow summit is a chance to protect us all and we have contributed to the Better Futures Australia forum along with more than 70 other health organisations to emphasise the need to act now. It is reassuring to see that the very influential Business Council calls for 46-50% emissions reduction by 2030 on path to net zero. Please read the Sydney Morning Herald article by Rob Harris, October 9, 2021 — 5.30am.
We will continue to keep you posted regarding our further activities and updates. Please see AFMW Climate Health for further information and articles.
Stay safe and strong,
Magdalena Simonis
Chair, AFMW Climate Health Action Group (CHAG)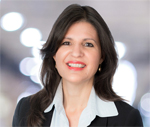 Magdalena is the President of the AFMW (2020-) and former President of VMWS (2013 & 2017-2020), National Coordinator AFMW, MWIA Scientific and Research Subcommittee co-Chair, MWIA Mentoring and Leadership, Special Interest Group, Chair
Magdalena's deep engagements with the RACGP over many years includes chair of Women in General Practice, is currently on the RACGP Expert Committee Quality Care, prior to that on RACGP eHealth Expert Committee. She is a regular media spokesperson on numerous health issues, being interviewed most weeks by mainstream and medical media. Magdalena has represented the RACGP at senate enquiries and has worked on several National Health Framework reviews.
Both an RACGP examiner and University examiner she supervises medical students and undertakes general practice research. Roles outside of RACGP include the Strategy and Policy Committee for Breast Cancer Network Australia, Board Director of Women's Health Victoria and Chair of their Strategy and Policy subcommittee and the AMA Victoria GP Network Committee.
Magdalena has presented at the United Nations as part of the Australian Assembly and was recently appointed the Australian representative to the World Health Organisation, World Assembly on COVID 19, by the Medical Women's International Association (MWIA).
A/Professor Simonis is currently a member of the National COVID-19 Taskforce expert committee, and Chair of the MWIA Mentoring and Leadership Special Interest Group.