Finally it's out! #endometriosis is a chronic disease which affects around 12% of women, anytime from puberty to menopause. It's notoriously difficult to diagnose without conducting invasive surgery or using expensive specialist imaging services. A tool to diagnose this in primary care has been developed by Jacquie, Alan, myself and the Endometriosis Steering Team funded jointly by Royal Australian and New Zealand College of Obstetricians and Gynaecologists RANZCOG &  Jean Hailes for Women's Health  team. Here is what GPs say about it.
---
'Challenges in diagnosing and managing endometriosis in general practice: A Western Australian qualitative study' [RACGP Extract]
Background and objectives
To reduce diagnostic delay for women with endometriosis-related symptoms, we need to understand general practitioners' (GPs) perspectives on the challenges they face in diagnosing and managing endometriosis.
Methods
Qualitative interviews were conducted with nine Western Australian GPs to explore their knowledge, experiences and challenges with the diagnosis and management of endometriosis.
Results
Three themes were identified as challenges: eliciting symptoms, with subthemes of multiple and complex symptoms, clinician experience and awareness, time constraints and screening opportunities; delivering patient-centred care, with subthemes of cultural factors and health literary, perceived gender biases and women's choices and priorities; and system and service, which included learning on the job, clearer diagnostic pathways, access to services and collaborative care models.
Discussion
GPs can be better supported in dealing with endometriosis through raising awareness and education; recognition of endometriosis as a complex chronic condition; and the development of pragmatic guidelines, with increased access to local centres for excellent and collaborative care.
Endometriosis can affect women who have transitioned to men and non-binary people; however, most of the evidence available is based upon cis women, hence the use of the term 'woman' or 'women' throughout this paper.
Estimates of the prevalence of endometriosis in Australia suggest that one in nine women are affected, with increasing rates potentially reflecting raised awareness, reporting and diagnosis.1 Diagnosing endometriosis can be challenging, with an average delay to diagnosis of seven years.2 Efforts to reduce diagnostic delay, with the aim of reducing the physical, emotional and psychosocial impact of endometriosis on the lives of women, have culminated in the development of the National action plan for endometriosis,3 representing a coordinated approach to improve the quality of life for Australian women with endometriosis through a series of structured strategies, one of which is to improve awareness, earlier diagnosis and patient-focused care in the primary setting.
Delayed diagnosis in primary care may be due to a multitude of reasons. Symptoms typically associated with endometriosis (dysmenorrhoea, dyspareunia, dyschezia) may be variable, fluctuate in severity or overlap with other common conditions, such as irritable bowel syndrome.4 Women may not seek care under the assumption that painful periods are a normal and expected part of life,5 whereas others may not emphasise the severity of their symptoms to their health providers. Conversely, healthcare professionals may dismiss symptoms6 or attribute these to bowel or psychological problems.2,6 In addition, women can be asymptomatic, with a diagnosis of endometriosis made after its detection by laparoscopy during investigations for infertility.7 However, delays in diagnosis may reflect a period where appropriate investigations and simple management are being undertaken8 and symptomatic relief from initial therapies has not necessitated a referral for laparoscopic diagnosis.9 Further, when referral is needed, delays may occur due to difficulty accessing specialist services.
International studies looking at healthcare perspectives in managing women with endometriosis have highlighted limited understanding, education and training, as well as time constraints.10,11 An Australian study of healthcare professionals and consumers suggests improvements in education and collaborative care, with localised referral pathways having the potential to improve care in those with endometriosis.6 In addition, there is a lack of validated symptom-based screening tools to help with the diagnosis of endometriosis in primary care,8,12 although ongoing research continues to search for ways to address diagnostic delay, and a recent symptom-based scoring system to identify populations at risk seems promising.13 To further our understanding, this study explored the challenges that general practitioners (GPs) face in diagnosing and managing endometriosis in their clinical practice.
Methods
Qualitative interviews were conducted from a sample of nine Western Australian (WA) GPs. This study was approved by The University of Western Australia (2020/ET000056).
Recruitment
To ensure diversity of GP experiences, purposive convenience sampling was used with recruitment through general practices affiliated with The University of Western Australia and the WA Rural Clinical School, allowing for snowball sampling.14 Recruitment aimed at having representation from rural, outer metropolitan and inner metropolitan GPs; male and female participants; early career and experienced GPs; and those with and without specialised women's health training. Invitations were sent via email to GP networks, and through UWA GP and WA GPO newsletters, with interviews conducted via videoconferencing, telephone and face-to-face between May and November 2021 after written consent had been obtained.
Methodology
A qualitative descriptive approach was used to further understand the phenomenology of clinician experiences. It was felt that this approach could best address the research aim,15 namely obtaining GPs' perspectives on diagnosing and managing women with endometriosis. In-depth semistructured interviews of 45–60 minutes in duration were used to collect demographic details and to address topics around knowledge and experiences, as well as challenges to the diagnosis and management of endometriosis (see Appendix 1).
Qualitative interviews were recorded and transcribed verbatim for inductive analysis in NVivo 12 (QSR International, Denver, CO, USA), with participant responses deidentified (P1–9). Interviews were conducted by the lead author (JF), a GP with an interest in women's health. Reflexive thematic analysis occurred after each interview, with data familiarisation, coding and the generation of initial themes and subthemes independently undertaken by two authors (JF and TM). Saturation was reached and defined as the point at which limited new concepts or descriptions relevant to the research aim were found.16 Further development and reviewing of themes and the refining and defining theme labels occurred,17 resulting in a thematic map (Figure 1).
About the Authors
Dr Jacqueline Frayne is a GP and senior lecturer in general practice at the University of Western Australia. She knows firsthand about the pros and cons of the use of psychotropic medication for pregnant and breastfeeding women. https://www1.racgp.org.au/newsgp/racgp/paving-the-way-for-research-excellence-racgp-found
Jacqueline Frayne is a GP who divides her career between clinical practice, academic work and research. She works in a community General Practice where she not only manages the care of patients but also supervisors' medical students through their GP clinical placements. Additionally, she works as a medical officer at King Edward Memorial Hospital for Women (KEMH). Her work there is centred on antenatal care and is involved in care for women with severe mental illnesses in pregnancy through a dedicated multidisciplinary clinic. Her academic role involves teaching in the Division of General Practice and clinical skills, lead for the Advocacy theme and Sub Dean for year 2 within the MD program
Dr Alan Lam is a leading Australian gynaecologist with particular recognition for his expertise in treating complex female health conditions. He has a special interest in keyhole surgery as a way of treating inflammatory womb conditions and pelvic floor issues.
Dr Alan Lam is a highly experienced gynaecologist who specialises in endoscopic treatment of complex endometriosis, pelvic floor prolapse, hysterectomy and myomectomy. Recognised worldwide as an expert and teacher in minimally invasive surgery, Alan has been invited to lecture and demonstrate at numerous international and national scientific conferences and workshops in Australia, New Zealand, Europe, North America, Thailand, Hong Kong, Singapore, China and the Middle East over the last 25 years.
Dr Talila Milroy is a Yindjibarndi and Palyku General Practitioner and researcher from Western Australia. She graduated from the University of Syndey in 2015 and was awarded her Fellowship of Royal Australian College of General Practitioners in 2022. She has research interests in Aboriginal health and women's and children's health. She completed a RACGP Academic Post in 2020 which explored experiences of racism for Indigenous GP trainees. Previous research has included studies on pelvic floor dysfunction for Aboriginal women and Aboriginal people's stolen wages. She currently works clinically with a multidisciplinary primary care clinic for Aboriginal women and families and contributes to general practice teaching at UWA Medical School.
A/Professor Simonis has been appointed Honorary Clinical Associate Professor of the Department of General Practice. A/Professor Simonis has contributed widely to teaching, research, and advocacy. She advocates for general practice and the Department of General Practice's work at a national and state level and she recently has become an advisor to the Melbourne Teaching Health Clinics. She continues to provide valuable input from general practice to our practice-based research network, and to our Department more broadly.
A/Professor Simonis has also recently completed a Master of Health and Human Services at The University of Melbourne which incorporated an Advanced Certificate in Implementation Science and in Service Navigation. A/Professor Simonis is a full-time and experienced GP of 36 years in practice in Melbourne. She also has interest and has completed a course in the learning health system, developing digital health literacy.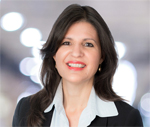 Associate Professor Magdalena Simonis AM is the President of the AFMW (2020-) and former President of VMWS (2013 & 2017-2020). She is a full time clinician who also holds positions on several not for profit organisations, driven by her passion for bridging gaps across the health sector. She is a leading women's health expert, keynote speaker, climate change and gender equity advocate and government advisor.
Magdalena was awarded a lifetime membership of the RACGP for her contributions which include past chair of Women in General Practice, longstanding contribution to the RACGP Expert Committee Quality Care, the RACGP eHealth Expert Committee. She is regularly invited to comment on primary care research though mainstream and medical media and contributes articles on various health issues through newsGP and other publications.
Magdalena has represented the RACGP at senate enquiries and has worked on several National Health Framework reviews. She is author of the RACGP Guide on Female Genital Cosmetic Surgery and co-reviewer of the RACGP Red Book Women's Health Chapter, and reviewer of the RACGP White book
Both an RACGP examiner and University examiner, she undertakes general practice research and is a GP Educator with the Safer Families Centre of Research Excellence, which develops education tools to assist the primary care sector identify, respond to and manage family violence . Roles outside of RACGP include the Strategy and Policy Committee for Breast Cancer Network Australia, Board Director of the Melbourne University Teaching Health Clinics and the elected GP representative to the AMA Federal Council. In 2022. she was award the AMA (Vic) Patrick Pritzwald-Steggman Award 2022, which celebrates a doctor who has made an exceptional contribution to the wellbeing of their colleagues and the community and was listed as Women's Agenda 2022 finalist for Emerging Leader in Health.
Magdalena has presented at the United Nations as part of the Australian Assembly and was appointed the Australian representative to the World Health Organisation, World Assembly on COVID 19, by the Medical Women's International Association (MWIA) in 2021. In 2023, A/Professor Simonis was included on the King's COVID-19 Champion's list and was also awarded a Member (AM) in the General Division for significant service to medicine through a range of roles and to women's health.