[Photo: "Sophie Van Reijswoud is 15 years old and has been diagnosed with long Covid."]
A/Prof Magdalena Simonis was asked to comment recently on long COVID in adolescents for SBS News. Listed below are some key points regarding long COVID and children; adolescents. For further reading, please see the full SBS News article "Most young people bounced back after COVID-19. Sophie's case remains 'catastrophic'",  published 18 September 2023 5:38am, by Jessica Bahr.
Children and Long COVID – Key Points
Long COVID, otherwise known as post COVID condition, is when people experience symptoms that affect their physical, mental or social wellbeing for months after a COVID infection.
We still don't know why some people develop long COVID, but it can affect a person's ability to do daily activities like schoolwork or sports.
The prevalence of long COVID in children and adolescents is around 3.7%, specifically 1.7% in non-hospitalised children but up to 5.2% in hospitalised children, at three months post infection.(ref 1,2 ).
Long COVID can present differently to adults
Children tend to recover much faster than adults do.
Children can continue to feel symptoms for more than six months.
The recovery time for children is determined by preexisting health and the severity of initial infections.
In the vast majority of cases, children recover within a few months.
Aa significant number of children who had COVID are currently suffering from ongoing symptoms – some estimates put this at up to 30%.
In children and adolescents, these symptoms may include an:
inability to tolerate strenuous activity,
anxiety or
tightness in the chest,
difficulty breathing and
difficulty thinking, also known as brain fog.
The younger children can sometimes have
hair loss or
weight loss from a persistent loss of sense of smell or taste.
What parents should looks out for
Children can't keep up with their schoolwork or sports and are asking to skip these activities.
Children who used to be actively engaged in sports may now be barely able to make it down the street before having to take a break.
Constantly complaining that they feel tired or have sore muscles or dizzy.
Cardiac symptoms, like feeling like the heart is beating more rapidly than usual, experiencing unusual shortness of breath after just minimal activity, or feeling like they're going to pass out or lose consciousness. One of the most worrisome features of COVID is the potential for heart damage which can present in these ways.
Stress on children after COVID
Children who haven't been able to taste for months feel stressed every time they eat.
They can't do the tasks that were easy for them before COVID
Those children who have lost a family member or someone important to them in the last few years can be greatly affected by this kind of loss.
The array of post COVID-19 mental health impacts on children have yet to be fully evaluated.
Some references:
Main Photo: "Sophie Van Reijswoud is 15 years old and has been diagnosed with long Covid." Photo and article credit: SBS News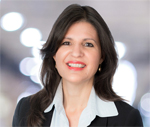 Associate Professor Magdalena Simonis AM is the President of the AFMW (2020-) and former President of VMWS (2013 & 2017-2020). She is a full time clinician who also holds positions on several not for profit organisations, driven by her passion for bridging gaps across the health sector. She is a leading women's health expert, keynote speaker, climate change and gender equity advocate and government advisor.
Magdalena was awarded a lifetime membership of the RACGP for her contributions which include past chair of Women in General Practice, longstanding contribution to the RACGP Expert Committee Quality Care, the RACGP eHealth Expert Committee. She is regularly invited to comment on primary care research though mainstream and medical media and contributes articles on various health issues through newsGP and other publications.
Magdalena has represented the RACGP at senate enquiries and has worked on several National Health Framework reviews. She is author of the RACGP Guide on Female Genital Cosmetic Surgery and co-reviewer of the RACGP Red Book Women's Health Chapter, and reviewer of the RACGP White book
Both an RACGP examiner and University examiner, she undertakes general practice research and is a GP Educator with the Safer Families Centre of Research Excellence, which develops education tools to assist the primary care sector identify, respond to and manage family violence . Roles outside of RACGP include the Strategy and Policy Committee for Breast Cancer Network Australia, Board Director of the Melbourne University Teaching Health Clinics and the elected GP representative to the AMA Federal Council. In 2022. she was award the AMA (Vic) Patrick Pritzwald-Steggman Award 2022, which celebrates a doctor who has made an exceptional contribution to the wellbeing of their colleagues and the community and was listed as Women's Agenda 2022 finalist for Emerging Leader in Health.
Magdalena has presented at the United Nations as part of the Australian Assembly and was appointed the Australian representative to the World Health Organisation, World Assembly on COVID 19, by the Medical Women's International Association (MWIA) in 2021. In 2023, A/Professor Simonis was included on the King's COVID-19 Champion's list and was also awarded a Member (AM) in the General Division for significant service to medicine through a range of roles and to women's health.