In this article, originally published at Neos Kosmos, I share some medical advice on how we can manage mild COVID-19 at home.
Τι κάνουμε όταν ο COVID-19 «χτυπήσει» και το δικό μας σπίτι; – Neos Kosmos (Greek)
---
We all need to become confident about what we should do if we have a positive COVID-19 test, whether it be a PCR (Polymerase Chain Reaction test), or a RAT (Rapid Antigen Test) is import.
Remember, that a positive result needs to be reported and you need to contact all your social contacts and let them know to get tested. If you cannot access a RAT or a PCR test and you have symptoms, assume that you have COVID-19 and isolate at home. It's important to reduce the spread this way, even if you are uncertain.
Nearly everyone knows someone who has COVID-19. It is now in the community and there is no turning back from this, as indicated by this daily tracker.    It is important to get the third dose of vaccine and current recommendations are that people receive their third dose at 4 months after the second dose, continue wearing masks in public spaces, continue hand washing and sanitising surfaces at home and in the work-place, socially distancing and ventilating closed spaces as much as possible. With respect to socialising, opt for outdoor seating and barbeques in open spaces rather than indoors as most spread occurs between family members. A difficult as this sounds, avoid greeting friends and family with a kiss hello. The aim is to slow down the spread so that the health system isn't put under extreme pressure. Another concern is long-COVID which affects 5-15% of people, who continue to have symptoms for up to 3months.
The good news from what we are observing, is that most people recover well from COVID-19, that people who are double vaccinated seem to be somewhat protected from contracting a severe bout of the virus if they exposed to it, and those who are triple vaccinated are even better protected against severe disease with Delta and to an extent also, against Omicron. In Australia, the NSW experience reflects the Victorian findings where 70% of hospitalised patients have the Delta variant and 60% of these people are unvaccinated. Of the 288,723 cases measured upon writing this article, 2310 (0.8%) of these are in hospital. These are high numbers and are expected to climb further before they plateau and the danger is that there are now limited available resources for those suffering from heart attacks, strokes and cancer due to the hospitals being overrun by COVID-19.
How do I self-manage COVID-19 or live with others who have contracted COVID-19?
Detailed tips on self-isolation are available from Health Direct and advice on managing COVID-19 with assistance from your GP is available through the RACGP guide, which includes an action plan and symptom diary. Ideally, a person with COVID-19 should have a separate, well-ventilated room and sleep alone. They should use a separate bathroom, where possible and if spaces are shared, use these spaces at different times and wear a mask when moving from one shared space to another. If you live alone, let some close friends and family know that you have COVID and agree on timed calls throughout the day to check in on you.
What should I have in my house in case I or others contract COVID-19?
Buy cleaning products such as detergent, hospital grade disinfectant, disposable gloves, and wipe down surfaces that are touched often such as benches, light switches door handles phones, toilets, taps and sinks. Provide masks, tissues and lined bins for each room and do not share dishes, cutlery, cups, towels.
Other items to consider include a thermometer to monitor temperature and pulse oximeters to measure oxygen levels. Oxygen levels need only be measured in cases with more severe symptoms around twice a day and levels should remain at 95% or above.  They can be borrowed from your GP or from your pharmacy or you can also purchase them directly from a chemist.
Here's a summary COVID shopping list:
Items for isolation and cleaning:
Masks
Gloves
Hand sanitiser
Hospital grade disinfectant
Bin liners and bins for each room
Tissues
Paper towelling for wiping down surfaces
Medications:
Ibuprofen/ paracetamol for aches and pains / fever
Throat lozenges for sore throat
An up-to-date supply of all your regular medications
Antihistamine
Optional items:
Thermometer
Pulse-oximeter
Email and Telephone lists:
Your GP
Your pharmacist
Close friends and family
Food and meal delivery
COVID-19 information hotline
What are the common symptoms I should expect?
Symptoms of a cold which are common include fever, cough, sore throat. Some experience headaches, runny nose, shortness of breath, fatigue, aches and pains. Other symptoms include loss of taste or smell, vomiting, loss of appetite, conjunctivitis, and unexplained chest pain. The Australian Government COVID-19 Symptoms list is useful as it helps you compare it to flu, allergies and the common cold.
Most of these symptoms do not require any medical intervention and your GP might not need to be involved in your care.
When should I call my GP?
Calling on your GP for advice via a Telehealth appointment during this quarantine period is not always necessary as most people have only a very mild form of the virus. You should contact your GP if you are pregnant or have a chronic medical condition such as diabetes or are immunocompromised.  If you feel sick or have symptoms, it is important that you not attend the practice in person and that you work out with your GP decide how to attend to you without putting the staff and others in the waiting room at risk.
Ask yourself these questions 3 times per day:
Can I get my own food?
Can I drink?
Do I have any breathing difficulties or tightness in the chest?
Can I go to the toilet normally?
Can I take my regular medications?
If the answer to any of these is 'no' you should contact your GP.
If you need to attend a medical centre in person:
Contact the medical centre before attending to inform them that you are a confirmed COVID-19 case.
Take your own car or walk if practical. You should not take public transport, taxis, or ride-share cars.
Wear a face mask while travelling and in the practice. Others in the vehicle should also wear a face mask.
Notify reception and report directly to staff that you are a confirmed COVID-19 case. Then, follow instructions from the staff. Be patient with them as this is a very busy time for all medical practices and most are short staffed due to exposure to COVID.
What are some severe symptoms I should be aware of?
Symptoms that suggest that this is a severe or even serious form of the disease include:
Feeling worse and weak
Feeling so breathless that you cannot speak in short sentences when at rest
Pain or pressure in the chest
Coughing up blood
Feeling dizzy or drowsy. Becoming unconscious is serious.
Skin turning blue or pale
Passing a lot less or no urine
These could be serious complications and you should  call and ambulance on Triple Zero  (000) to arrange to be seen at hospital.
What should I do if I have a child with COVID-19?
COVID-19 in children is often like other viral infections and will include runny nose, fever, sore throat, cough, vomiting, diarrhoea, fatigue. Treat these symptoms as you would for any viral illness, although some will develop loss of smell or taste, headache and breathing difficulties.  Almost half with have no symptoms at all. If you are breast feeding, continue to do so but wear a mask.
Call your doctor if they are:
Less than 3 months old
You are worried about your child
Your child has a chronic illness
Symptoms are worsening with breathing difficulty, severe diarrhoea, vomiting or abdominal pain, or passing less than half the usual amount of urine
They are excessively sleepy or irritable
When should I have my third vaccination after a COVID infection?
After contracting COVID-19, there is some immunity that we expect should last for up to 6 months. You should have your third COVID vaccination whether it be with Pfizer or Moderna at 4-6 months after this infection although the World Health Organisation states that 3months after infection is optimal.
Support for Mental health during COVID-19
The prevalence of COVID-19, long term lockdowns, confusion around restrictions, mixed messaging from media and government updates have all created an environment of uncertainty. This is the first time most of us have experienced this level of doubt around what is reliable information and it is normal to feel flat or even moody at times. Others might be feeling overwhelmed, sad, frustrated and there might be a loss or change in appetite, sleep problems and a feeling of fatigue.  Some of these symptoms might indicate that you are suffering from a form of depression and can become serious if not addressed. Other symptoms can include feeling like you do not want to see anyone or fear going out, you are not getting things done at work, home or school.  You might be drinking more alcohol and finding it unable to concentrate – all these behaviours might be symptoms of depression.  It is important to talk to someone about these feelings and changes in your life.
Reach out to your family and support network, let them know how you feel. It is important to let you GP know that this is what you are experiencing and GP counselling or even a referral for counselling using the Better Health Initiatives Scheme for a series of sessions with a psychologist under a Mental Health Care Plan which your GP prepares for you, can provide the necessary support. Other websites that are terrific resources include:
This is a phase in human history that everyone is experiencing in their own way and what history tells us for certain, is that this too shall pass.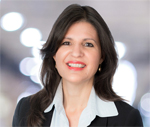 Magdalena is the President of the AFMW (2020-) and former President of VMWS (2013 & 2017-2020), National Coordinator AFMW, MWIA Scientific and Research Subcommittee co-Chair, MWIA Mentoring and Leadership, Special Interest Group, Chair
Magdalena's deep engagements with the RACGP over many years includes chair of Women in General Practice, is currently on the RACGP Expert Committee Quality Care, prior to that on RACGP eHealth Expert Committee. She is a regular media spokesperson on numerous health issues, being interviewed most weeks by mainstream and medical media. Magdalena has represented the RACGP at senate enquiries and has worked on several National Health Framework reviews.
Both an RACGP examiner and University examiner she supervises medical students and undertakes general practice research. Roles outside of RACGP include the Strategy and Policy Committee for Breast Cancer Network Australia, Board Director of Women's Health Victoria and Chair of their Strategy and Policy subcommittee and the AMA Victoria GP Network Committee.
Magdalena has presented at the United Nations as part of the Australian Assembly and was recently appointed the Australian representative to the World Health Organisation, World Assembly on COVID 19, by the Medical Women's International Association (MWIA).
A/Professor Simonis is currently a member of the National COVID-19 Taskforce expert committee, and Chair of the MWIA Mentoring and Leadership Special Interest Group.