RACGP interviewed me with colleague Dr Gary Deed to comment on this recently published research which draws a connection between menstruation and blood glucose levels.
My comments in a nut shell:
 We should manage women' s health better. It starts by applying a gender and interesectional  lens to health,  educating the public and the health sector around menstrual patterns and taking a thorough menstrual history. Irregular and sparse periods might point to a higher risk for PCOS  in women and therefore early intervention, can prevent the long term sequelae and address the disparity in cardiovascular risk factor management between men and women.
Screening for DM during the perimenopause, fits in well with our existing Red Book guidelines for preventative health – regarding the  40-43 year old, fasting blood glucose screen and the 45-49 fasting lipids and  health screen. Undertaking these screens routinely at these stages in life, will help capture  women under 50 with T2D  who may not be being diagnosed early enough.
Note:
women under 50 with Type 2 Diabetes ( T2D) tend to receive a diagnosis of diabetes later in life than men
PCOS ( polycystic ovarian syndrome)is under-diagnosed
1 in 8 women of reproductive age have PCOS
PCOS takes 7-12 years to diagnose
PCOS is associated with increased insulin resistance  and this might have implications for their health, rather than menstruation itself
---
RACGP Article – 'Does menstruation play a part in diabetes diagnosis?' [EXTRACT]
Researchers have suggested lowering HbA1c cut-offs for premenopausal women, but Australian GPs say more investigation is needed.
The threshold for diagnosis of type 2 diabetes should be lowered for women under 50 because menstruation may be affecting their blood sugar.
That is according to fresh research out of the UK, suggesting differences in HbA1c levels due to haemoglobin replacement linked to menstrual blood loss could result in missed diabetes diagnoses, with the authors proposing that a lower diagnosis point may be appropriate.
To reach their findings, the researchers examined HbA1c testing across seven laboratory sites representing 5% of the UK's population, finding that women younger than 50 years had an HbA1c distribution 'markedly lower' than in men, by a mean of 1.6 mmol/mol. In these women, average HbA1c levels fell behind by around five years compared to men in the same age group.
'Early identification of diabetes in women has the potential to improve health outcomes in the longer term,' they concluded.
But in Australia, two experts are not convinced by the study's findings.
---
Source article and photo credit: RACGP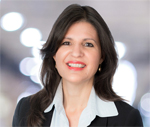 Associate Professor Magdalena Simonis AM is the President of the AFMW (2020-) and former President of VMWS (2013 & 2017-2020). She is a full time clinician who also holds positions on several not for profit organisations, driven by her passion for bridging gaps across the health sector. She is a leading women's health expert, keynote speaker, climate change and gender equity advocate and government advisor.
Magdalena was awarded a lifetime membership of the RACGP for her contributions which include past chair of Women in General Practice, longstanding contribution to the RACGP Expert Committee Quality Care, the RACGP eHealth Expert Committee. She is regularly invited to comment on primary care research though mainstream and medical media and contributes articles on various health issues through newsGP and other publications.
Magdalena has represented the RACGP at senate enquiries and has worked on several National Health Framework reviews. She is author of the RACGP Guide on Female Genital Cosmetic Surgery and co-reviewer of the RACGP Red Book Women's Health Chapter, and reviewer of the RACGP White book
Both an RACGP examiner and University examiner, she undertakes general practice research and is a GP Educator with the Safer Families Centre of Research Excellence, which develops education tools to assist the primary care sector identify, respond to and manage family violence . Roles outside of RACGP include the Strategy and Policy Committee for Breast Cancer Network Australia, Board Director of the Melbourne University Teaching Health Clinics and the elected GP representative to the AMA Federal Council. In 2022. she was award the AMA (Vic) Patrick Pritzwald-Steggman Award 2022, which celebrates a doctor who has made an exceptional contribution to the wellbeing of their colleagues and the community and was listed as Women's Agenda 2022 finalist for Emerging Leader in Health.
Magdalena has presented at the United Nations as part of the Australian Assembly and was appointed the Australian representative to the World Health Organisation, World Assembly on COVID 19, by the Medical Women's International Association (MWIA) in 2021. In 2023, A/Professor Simonis was included on the King's COVID-19 Champion's list and was also awarded a Member (AM) in the General Division for significant service to medicine through a range of roles and to women's health.