Good news, but it comes with a twist. In this article, originally published in the RACGP's newsGP, I talk about the gender equity implications of this decision and how this still discriminates against women.
---
As a GP and women's health advocate I was interviewed by RACGP's newsGP, and stated that continuous and sustainable access to the treatments is 'a good thing and very welcome'.
However, this comes with a price increase which will be prohibitive for low-income women who do not receive healthcare card benefits, and given the gender pay gap which has increased by 14% this last financial year, adds another blow to women who rely on this to function and feel well. It is unfortunate that in the overall scheme of things, 10% of menopausal women require MHRT, and the overall cost to the PBS if there were no price increase, would be relatively low.
It has been a very trying time for women trying to source substitute MHRT [menopausal hormone replacement therapy] during COVID-19 and into this year, due to supply shortages.
The switch to other products has not always suited women and the options have in some situations caused more overall expense to women, as they have had to stop and try something different over several visits, to get close to the preferred outcomes, depending on what has been available.
You might recall earlier this year I was interviewed during our advocacy effort to provide adequate supplies of commonly used MHRT and retain to the PBS listing of MHRT ( see RACGP – 'Serious implications' if menopause treatments removed from PBS https://www1.racgp.org.au/newsgp/professional/serious-implications-if-menopause-treatments-remov )
Lobbying by AFMW, Australasian Menopause Society(AMS), Endocrine Society and RANZCOG, resulted in the Pharmaceutical Benefits Scheme (PBS) and Department of Health reaching an agreement with pharmaceutical company Sandoz to retain menopause treatments on the PBS with an updated price to 'support a continuous and sustainable supply of the products'.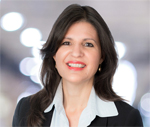 Magdalena is the President of the AFMW (2020-) and former President of VMWS (2013 & 2017-2020), National Coordinator AFMW, MWIA Scientific and Research Subcommittee co-Chair, MWIA Mentoring and Leadership, Special Interest Group, Chair
Magdalena's deep engagements with the RACGP over many years includes chair of Women in General Practice, is currently on the RACGP Expert Committee Quality Care, prior to that on RACGP eHealth Expert Committee. She is a regular media spokesperson on numerous health issues, being interviewed most weeks by mainstream and medical media. Magdalena has represented the RACGP at senate enquiries and has worked on several National Health Framework reviews.
Both an RACGP examiner and University examiner she supervises medical students and undertakes general practice research. Roles outside of RACGP include the Strategy and Policy Committee for Breast Cancer Network Australia, Board Director of Women's Health Victoria and Chair of their Strategy and Policy subcommittee and the AMA Victoria GP Network Committee.
Magdalena has presented at the United Nations as part of the Australian Assembly and was recently appointed the Australian representative to the World Health Organisation, World Assembly on COVID 19, by the Medical Women's International Association (MWIA).
A/Professor Simonis is currently a member of the National COVID-19 Taskforce expert committee, and Chair of the MWIA Mentoring and Leadership Special Interest Group.