Congratulations to the Rhodes Scholar! A young medical graduate from Monash University.
Originally published in a Monash University article, we congratulate Dr Laura McArthur on this achievement.
---
Recent Monash University graduate Dr Laura McArthur has won the prestigious 2022 Victorian Rhodes Scholarship. She'll travel to Oxford University in September 2022 where she hopes to enrol in the Master of Science in Evidence-Based Social Intervention and Policy Evaluation.
The prestigious scholarship was announced today by Her Excellency, the Honourable Linda Dessau AC, Governor of Victoria, at Government House.
Laura graduated from Monash University in 2020 with a Bachelor of Medical Science and Doctor of Medicine.
She is passionate about global health equity and applying our understanding of medicine to achieve the best possible health for individuals and populations.
"I have been inspired by a hundred small moments – seeing patients in hospitals whose medical issues are as social as they are biochemical, meeting incredible people working in research, policy and clinical medicine and watching news reports and developing an understanding of how very global our problems are – therefore, so too must our solutions be," she said.
Laura said she was motivated to bridge the divide between medicine, policy and interventions, and hopes the Rhodes Scholarship will enable her to learn from leading researchers and academics who work across social intervention and policy.
"Simultaneously, I would look forward to connecting with people from around the world, in different fields. I would hope to use this foundation to help bridge the divide between medical knowledge and health outcomes by specialising as an infectious diseases physician and building experience in resource poor settings," she said.
"I want to work on the elimination of diseases like trachoma, rheumatic fever and infectious hepatitis, and the promotion of population health.
"My passion for health equity drives me to work hard, think broadly and look more deeply at health issues. Working as a doctor in a public hospital in 2021 has given me skills in adaptability and an ever increasing awareness of the social determinants of health," she said.
Laura worked as Education Officer for Ignite Global Health Group at Monash and volunteered with the Burnet Institute on research relating to infectious diseases. She is also a keen debater and her sporting interests include swimming and netball.
Each year, nine Rhodes Scholarships are available for outstanding Australians to study at the University of Oxford. One Rhodes Scholarship is offered in each of the states (NSW, Victoria, Queensland, Western Australia, South Australia and Tasmania), and three for Australia at large.
Recent Monash University Rhodes Scholars include Kate Maddern (2021) and Nicholas Young (2021) Patrick Daniel Lindesay Maclean(2020), Geoffrey Michael Pascoe (2013), Victor David Finkel (2012), Evelyn See-Yuan Chan (2011), Anthea Lindquist (2009), Farnaz Sabet (2005), Lucas Bluff (2004), Geraldine Buckingham (2003) and Nathan Grills (2002). For further information about the Rhodes Trust, visit the Rhodes House website.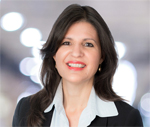 Magdalena is the President of the AFMW (2020-) and former President of VMWS (2013 & 2017-2020), National Coordinator AFMW, MWIA Scientific and Research Subcommittee co-Chair, MWIA Mentoring and Leadership, Special Interest Group, Chair
Magdalena's deep engagements with the RACGP over many years includes chair of Women in General Practice, is currently on the RACGP Expert Committee Quality Care, prior to that on RACGP eHealth Expert Committee. She is a regular media spokesperson on numerous health issues, being interviewed most weeks by mainstream and medical media. Magdalena has represented the RACGP at senate enquiries and has worked on several National Health Framework reviews.
Both an RACGP examiner and University examiner she supervises medical students and undertakes general practice research. Roles outside of RACGP include the Strategy and Policy Committee for Breast Cancer Network Australia, Board Director of Women's Health Victoria and Chair of their Strategy and Policy subcommittee and the AMA Victoria GP Network Committee.
Magdalena has presented at the United Nations as part of the Australian Assembly and was recently appointed the Australian representative to the World Health Organisation, World Assembly on COVID 19, by the Medical Women's International Association (MWIA).
A/Professor Simonis is currently a member of the National COVID-19 Taskforce expert committee, and Chair of the MWIA Mentoring and Leadership Special Interest Group.