This is a reshare of the Medical Women's International Association (MWIA) December 2022 newsletter. AFMW is affiliated with Medical Women's International Association, an association of medical women and students representing women doctors from all six continents and eight regions.
---
MWIA December 2022
Greetings from the desk of the President and Happy New Year! What a truly busy and exciting last quarter we have had!
Exco meetings were held on 30th October and December 18th with Exco members taking key decisions on behalf of MWIA as outlined in this President's report.
Committees have been launched and some Committees and Special Interest Groups (SIGs) have had their inaugural meetings in which I was able to participate. I am immensely grateful to you our dedicated MWIA members for offering to serve.
The first draft MWIA Strategic plan in alignment with the triennial theme One Humanity: Health Solutions through our Partnerships, and a budget have been drafted. I invite members to adapt the plan in order for it to be relevant in their different contexts.
Soon after attending the World Health Summit in Berlin, I travelled to Frankfurt and met with members of the German Medical Women's Association on 19th October It was a beautiful reunion and the idea was born to start the Senior MWIA SIG.
I went on to Geneva and attended a conference on Cancer on 20th October.
Being in Geneva was also a great opportunity to meet with MWIA lawyers, Borel and Barbey and to deliver in person relevant documents for MWIA registration on 21st October. I am glad to report that we have made significant progress with the Swiss registration thanks to the collective effort of Exco members.
I met with the Director General of the World Trade Organisation (WTO), Dr Ngozi Okonjo Iweala and members of her team. This resulted in MWIA securing a slot on the WTO. I also met with officers of WHO and have subsequently attended virtual follow-up meetings. The MWIA Secretary General and I participated in the Bureau of the Intergovernmental Negotiating Body (INB) meetings to draft and negotiate a WHO convention, agreement or other international instrument on pandemic prevention, preparedness and response.
It was an honour for me to facilitate a diplomatic event on a new global norm to end violence against women and girls, hosted by the Permanent Missions of Costa Rica and the Democratic Republic of the Congo at the Intercontinental Hotel in Geneva on 28th October
I am humbled to have been appointed Co – chair of the Immunization Agenda (IA) 2030 Partnership Council comprising members from WHO, UNICEF, GAVI, US CDC and the Gates Foundation.
Sincerely,
Dr. Eleanor Nwadinobi
MWIA President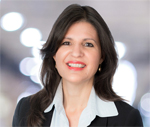 Magdalena is the President of the AFMW (2020-) and former President of VMWS (2013 & 2017-2020). She is a leading women's health expert, keynote speaker, climate change and gender equity advocate, government advisor and holds positions on several not for profit organisations bridging gaps across the health sector.
Magdalena's deep engagements with the RACGP over many years includes chair of Women in General Practice, is currently on the RACGP Expert Committee Quality Care, prior to that on RACGP eHealth Expert Committee. She is a regular media spokesperson on numerous health issues, being interviewed most weeks by mainstream and medical media. Magdalena has represented the RACGP at senate enquiries and has worked on several National Health Framework reviews, author of the RACGP Guide on Female Genital Cosmetic Surgery and co-reviewer of the RACGP Red Book Women's Health Chapter.
Both an RACGP examiner and University examiner she supervises medical students and undertakes general practice research and is a GP Educator. Roles outside of RACGP include the Strategy and Policy Committee for Breast Cancer Network Australia, Board Director of the Melbourne University Teaching Health Clinics and the elected GP representative to the AMA Federal Council.
Magdalena has presented at the United Nations as part of the Australian Assembly and was recently appointed the Australian representative to the World Health Organisation, World Assembly on COVID 19, by the Medical Women's International Association (MWIA).
A/Professor Simonis was a member of the National COVID-19 Taskforce expert committee which will lead into the development of the Australian CDC.