Attending the Better Futures Forum this week was invigorating.
Here are some of the tweets I sent out @drmsimonis to the forum attendees:
"Australia more prone to catastrophic #climatechange Leaders who minimise or deny this & argue in favour of maintaining a fossil fuel driven, post-COVID economic recovery, threaten the nation's well-being and the survival of the planet. "

" Address gendered impacts of climate change as we work to protect the planet that sustains us. Climate change solutions create economic opportunities fix systemic gendered inequities as part of the process "
Check out this series of cartoons which summarise this amazing series of talks at this 3Day events.
Replay
If you missed the BFA conference, here's the YouTube replay:
Magdalena Simonis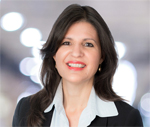 Magdalena is the President of the AFMW (2020-) and former President of VMWS (2013 & 2017-2020), National Coordinator AFMW, MWIA Scientific and Research Subcommittee co-Chair, MWIA Mentoring and Leadership, Special Interest Group, Chair
Magdalena's deep engagements with the RACGP over many years includes chair of Women in General Practice, is currently on the RACGP Expert Committee Quality Care, prior to that on RACGP eHealth Expert Committee. She is a regular media spokesperson on numerous health issues, being interviewed most weeks by mainstream and medical media. Magdalena has represented the RACGP at senate enquiries and has worked on several National Health Framework reviews.
Both an RACGP examiner and University examiner she supervises medical students and undertakes general practice research. Roles outside of RACGP include the Strategy and Policy Committee for Breast Cancer Network Australia, Board Director of Women's Health Victoria and Chair of their Strategy and Policy subcommittee and the AMA Victoria GP Network Committee.
Magdalena has presented at the United Nations as part of the Australian Assembly and was recently appointed the Australian representative to the World Health Organisation, World Assembly on COVID 19, by the Medical Women's International Association (MWIA).
A/Professor Simonis is currently a member of the National COVID-19 Taskforce expert committee, and Chair of the MWIA Mentoring and Leadership Special Interest Group.