Dear AFMW Friends and members
I am very happy to announce that I have been appointed Clinical Associate Professor at the Department of General Practice University of Melbourne. I will be working alongside Professor Kelsey Hegarty in the Safer Families Centre of Research Excellence.
The Centre of Excellence is funded by the National Health and Medical Research Council and is are a partnership between the University of Melbourne, Murdoch Childrens' Research Institute, La Trobe University and South Australia Health and Medical Research Institute.
The Centre of Research Excellence seeks to promote Safer Families (Safer Families Centre) and is the first dedicated Centre to lead research into the health effects of domestic violence and abuse and the health sector policy and practice responses needed to improve the safety, health and well-being of women, children and young people. This is a national and international collaboration comprising researchers, survivors, policy-makers, practitioners, and health, family, community and women's services. I am proud to be part of the team which brings together researchers, investigators and scholars from all over the world with expertise in epidemiology, general practice, social work, Aboriginal and Torres Strait Islander health, social and health policy, paediatrics, psychiatry, social science, psychology and biostatistics.
Of course, I will be in clinical GP practice too, as always.
Kindest regards,
Magdalena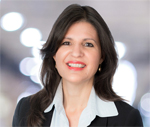 Magdalena is the President of the AFMW (2020-) and former President of VMWS (2013 & 2017-2020), National Coordinator AFMW, MWIA Scientific and Research Subcommittee co-Chair, MWIA Mentoring and Leadership, Special Interest Group, Chair
Magdalena's deep engagements with the RACGP over many years includes chair of Women in General Practice, is currently on the RACGP Expert Committee Quality Care, prior to that on RACGP eHealth Expert Committee. She is a regular media spokesperson on numerous health issues, being interviewed most weeks by mainstream and medical media. Magdalena has represented the RACGP at senate enquiries and has worked on several National Health Framework reviews.
Both an RACGP examiner and University examiner she supervises medical students and undertakes general practice research. Roles outside of RACGP include the Strategy and Policy Committee for Breast Cancer Network Australia, Board Director of Women's Health Victoria and Chair of their Strategy and Policy subcommittee and the AMA Victoria GP Network Committee.
Magdalena has presented at the United Nations as part of the Australian Assembly and was recently appointed the Australian representative to the World Health Organisation, World Assembly on COVID 19, by the Medical Women's International Association (MWIA).
A/Professor Simonis is currently a member of the National COVID-19 Taskforce expert committee, and Chair of the MWIA Mentoring and Leadership Special Interest Group.