On May 11th 2021, I will be attending the Western Pacific Region Consultation on Climate and Health. This event is being organised by the World Health Organization, the Global Climate and Health Alliance, WHO-Civil Society Working Group on Climate and Health, and other health partners.
This is part of a series of consultations which will build on recent health leadership in climate action, including the Healthy Recovery letter which AFMW has contributed to, and the Race to Zero Dialogue on Climate and Health organised in partnership with the UNFCCC. The Regional Consultations are part of a series of activities paving the way to the United Nations climate negotiations in November (COP26).
These consultations provide an important opportunity for the health community and AFMW in particular, to offer guidance to climate decision-makers during a crucial year for climate action. Given the extraordinary pressures and demands on the health community during the ongoing pandemic, and the gendered impacts of climate change on women and children, such consultations provide an opportunity for AFMW to engage and lend its weight to these discussions.
Yours sincerely,
Associate Professor Magdalena Simonis
MBBS FRACGP DRANZCOG MHH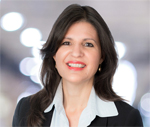 Magdalena is the President of the AFMW (2020-) and former President of VMWS (2013 & 2017-2020), National Coordinator AFMW, MWIA Scientific and Research Subcommittee co-Chair, MWIA Mentoring and Leadership, Special Interest Group, Chair
Magdalena's deep engagements with the RACGP over many years includes chair of Women in General Practice, is currently on the RACGP Expert Committee Quality Care, prior to that on RACGP eHealth Expert Committee. She is a regular media spokesperson on numerous health issues, being interviewed most weeks by mainstream and medical media. Magdalena has represented the RACGP at senate enquiries and has worked on several National Health Framework reviews.
Both an RACGP examiner and University examiner she supervises medical students and undertakes general practice research. Roles outside of RACGP include the Strategy and Policy Committee for Breast Cancer Network Australia, Board Director of Women's Health Victoria and Chair of their Strategy and Policy subcommittee and the AMA Victoria GP Network Committee.
Magdalena has presented at the United Nations as part of the Australian Assembly and was recently appointed the Australian representative to the World Health Organisation, World Assembly on COVID 19, by the Medical Women's International Association (MWIA).
A/Professor Simonis is currently a member of the National COVID-19 Taskforce expert committee, and Chair of the MWIA Mentoring and Leadership Special Interest Group.