March 24th, 2021
Dear Prime Minister,

The Honourable Mr Scott Morrison,
I write to you as the President of the Australian Federation of Medical Women (AFMW). It will come as no surprise to you that the medical women of Australia are deeply disappointed and angered to learn that the culture which has been permitted to flourish in Parliament House, has put women at risk of harm, derision and neglect.
The behaviours and attitudes now being reported from Parliament House, are experienced by women in this country daily. It is time that you demonstrate leadership in providing support for and safeguard the women who work in and around government, along with the rest of the 50% of the constituents namely, the women in the community, whom you aim to serve. We facilitated a similar process with the Royal Australasian College of Surgeons see: https://www.surgeons.org/Education/professional-development/all-professionaldevelopment-activities/operating-with-respect-owr-course
We recommend you take these immediate three actions:
1. That you act on the Recommendations from the Inquiry into Workplace Sexual Harassment from Kate Jenkins the Sex Discrimination Commissioner
2. That there is a meeting of peak bodies of women's organisations around the country to inform Australian Parliament House of the issues
3. That all legislation is subjected to a gender lens
As some background, AFMW is a 100year old organisation and represents the 'voice of medical women'. We are the conduit for great impact in the community. Our vision is to uplift the health of women and children as well as developing partnerships, with the intention of empowering others to do the same. My aim is that AFMW has a seat at the policy reform decision-making tables, along with other organisations that advocate for women's health, gender equity and preventative care and I invite you to engage with us.
I look forward to collaborating with you as we make change happen and uplift the standards of behaviour and culture from where they currently are.
Yours sincerely,
Magdalena Simonis
MBBS FRACGP DRANZCOG MHH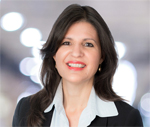 Magdalena is the President of the AFMW (2020-) and former President of VMWS (2013 & 2017-2020), National Coordinator AFMW, MWIA Scientific and Research Subcommittee co-Chair, MWIA Mentoring and Leadership, Special Interest Group, Chair
Magdalena's deep engagements with the RACGP over many years includes chair of Women in General Practice, is currently on the RACGP Expert Committee Quality Care, prior to that on RACGP eHealth Expert Committee. She is a regular media spokesperson on numerous health issues, being interviewed most weeks by mainstream and medical media. Magdalena has represented the RACGP at senate enquiries and has worked on several National Health Framework reviews.
Both an RACGP examiner and University examiner she supervises medical students and undertakes general practice research. Roles outside of RACGP include the Strategy and Policy Committee for Breast Cancer Network Australia, Board Director of Women's Health Victoria and Chair of their Strategy and Policy subcommittee and the AMA Victoria GP Network Committee.
Magdalena has presented at the United Nations as part of the Australian Assembly and was recently appointed the Australian representative to the World Health Organisation, World Assembly on COVID 19, by the Medical Women's International Association (MWIA).
A/Professor Simonis is currently a member of the National COVID-19 Taskforce expert committee, and Chair of the MWIA Mentoring and Leadership Special Interest Group.