As reported last week, the delivery of your letter to Parliament House is still being circulated so the emphasis is on the voice of doctors making a clear statement to move to 100% renewable by 2030 for domestic use and 2035 all else.
Bring in electric vehicles and infrastructure to support this market especially  in states where these vehicles are taxed and made unaffordable!
CAHA member @drmsimonis in action!

Well done @HealthyFuturez on this great action today, and leading a big coalition of health orgs to call for 100% renewables for VIC by 2030. https://t.co/efiEdhBxMJ

— Climate and Health Alliance (@healthy_climate) September 21, 2022
Join the Online Action: 11 October
To build on the momentum of today's action we will be coordinating an online action on Tuesday 11 October which will involve sending messages via social media and email to VIC ministers calling for a 100% renewables commitment. We will be in touch again with more details, but please mark it in your diary.
Thank you again for helping have a positive impact today!
With thanks,
Ursula
Ursula Alquier
Regional Victorian Community Campaigner
Healthy Futures
P: 0474 803740
E: [email protected]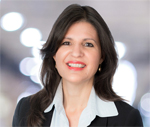 Magdalena is the President of the AFMW (2020-) and former President of VMWS (2013 & 2017-2020), National Coordinator AFMW, MWIA Scientific and Research Subcommittee co-Chair, MWIA Mentoring and Leadership, Special Interest Group, Chair
Magdalena's deep engagements with the RACGP over many years includes chair of Women in General Practice, is currently on the RACGP Expert Committee Quality Care, prior to that on RACGP eHealth Expert Committee. She is a regular media spokesperson on numerous health issues, being interviewed most weeks by mainstream and medical media. Magdalena has represented the RACGP at senate enquiries and has worked on several National Health Framework reviews.
Both an RACGP examiner and University examiner she supervises medical students and undertakes general practice research. Roles outside of RACGP include the Strategy and Policy Committee for Breast Cancer Network Australia, Board Director of Women's Health Victoria and Chair of their Strategy and Policy subcommittee and the AMA Victoria GP Network Committee.
Magdalena has presented at the United Nations as part of the Australian Assembly and was recently appointed the Australian representative to the World Health Organisation, World Assembly on COVID 19, by the Medical Women's International Association (MWIA).
A/Professor Simonis is currently a member of the National COVID-19 Taskforce expert committee, and Chair of the MWIA Mentoring and Leadership Special Interest Group.