Background
Cooking and heating with gas is common in Australian homes and is a risk factor for several important health problems; however, there is little awareness of these risks among doctors or the public. Gas stove use is estimated to cause 12% of childhood asthma in Australia.
Objective
The aim of this article is to help general practitioners identify when gas combustion products such as nitrogen dioxide might be contributing to asthma in children and adults and to alert them to the risks of carbon monoxide (CO) poisoning, which can be hard to diagnose.
Discussion
There are excellent alternatives to the use of gas in domestic appliances and some simple behavioural changes that can reduce exposure in situations where appliances cannot yet be removed. CO poisoning can be insidious. Mild exposure can cause headache, nausea, vomiting, dizziness, malaise and confusion, so it can be mistaken for common conditions such as influenza or gastroenteritis. The COMA mnemonic is clinically useful. Increased awareness of these issues can provide patients with safer and healthier living environments.
Sixty five per cent of houses in Australia use gas for cooking or heating, and while this was once seen as clean and cheap, we now understand that gas combustion products have substantial negative health impacts, and the widespread use of gas in domestic settings is an avoidable health risk.1 The two most important gas-related health impacts are the respiratory effects of nitrogen dioxide (NO2) and the toxicity due to acute or chronic exposure to carbon monoxide (CO). This article examines the health impacts of indoor exposure to gas combustion products and what patients could do to minimise these.
Continue Reading the AJGP full article at RACGP:
https://www1.racgp.org.au/newsgp/professional/mbs-antenatal-care-item-descriptor-doesn-t-scratch
Photo credit: RACGP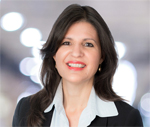 Associate Professor Magdalena Simonis AM is the President of the AFMW (2020-) and former President of VMWS (2013 & 2017-2020). She is a full time clinician who also holds positions on several not for profit organisations, driven by her passion for bridging gaps across the health sector. She is a leading women's health expert, keynote speaker, climate change and gender equity advocate and government advisor.
Magdalena was awarded a lifetime membership of the RACGP for her contributions which include past chair of Women in General Practice, longstanding contribution to the RACGP Expert Committee Quality Care, the RACGP eHealth Expert Committee. She is regularly invited to comment on primary care research though mainstream and medical media and contributes articles on various health issues through newsGP and other publications.
Magdalena has represented the RACGP at senate enquiries and has worked on several National Health Framework reviews. She is author of the RACGP Guide on Female Genital Cosmetic Surgery and co-reviewer of the RACGP Red Book Women's Health Chapter, and reviewer of the RACGP White book
Both an RACGP examiner and University examiner, she undertakes general practice research and is a GP Educator with the Safer Families Centre of Research Excellence, which develops education tools to assist the primary care sector identify, respond to and manage family violence . Roles outside of RACGP include the Strategy and Policy Committee for Breast Cancer Network Australia, Board Director of the Melbourne University Teaching Health Clinics and the elected GP representative to the AMA Federal Council. In 2022. she was award the AMA (Vic) Patrick Pritzwald-Steggman Award 2022, which celebrates a doctor who has made an exceptional contribution to the wellbeing of their colleagues and the community and was listed as Women's Agenda 2022 finalist for Emerging Leader in Health.
Magdalena has presented at the United Nations as part of the Australian Assembly and was appointed the Australian representative to the World Health Organisation, World Assembly on COVID 19, by the Medical Women's International Association (MWIA) in 2021. In 2023, A/Professor Simonis was included on the King's COVID-19 Champion's list and was also awarded a Member (AM) in the General Division for significant service to medicine through a range of roles and to women's health.