Reaching out to CALD communities – I gave an interview in Greek (English version) for SBS on Long- COVID.
---
SBS Interview
Long COVID syndrome is more common in women, but can affect patients of all ages. It causes a variety of symptoms, which can last for months. It has already started torturing many patients in Australia.
After the Covid-19 pandemic, about one in five patients with coronavirus develop long-term Covid symptoms, such as excessive fatigue, difficulty thinking and concentrating, and muscle, joint, and head pain. Similar symptoms with many autoimmune issues. These symptoms can last from weeks to 6 months. Patients in need of hospitalization are at greater risk for more serious heart, lung or kidney disease.
But long COVID syndrome as it is called can affect those who got sick very slightly, regardless of age. The long covid is already appearing and affecting many patients in Australia, as General Practitioner Dr. Magdalena Simoni told SBS Greek.
Dr Simonis urges citizens, now that winter has arrived in Australia for good, not to forget protection measures, such as wearing masks in means of transport and indoors. In order to protect both themselves and those around them, from the danger of covid, but also of the particularly dangerous seasonal flu that circulates.
Listen to the full interview
Here are the links of the podcasted interview and article:
Greek: https://www.sbs.com.au/language/greek/audio/long-covid-already-tortures-australians
English: https://www.sbs.com.au/language/english/audio/long-covid-already-tortures-australians
Dr Magdalena Simonis
MBBS FRACGP DRANZCOG MHHS
President Australian Federation of Medical Women
National COVID-19 Taskforce expert advisory group
Photo credit: Pixabay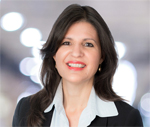 Magdalena is the President of the AFMW (2020-) and former President of VMWS (2013 & 2017-2020), National Coordinator AFMW, MWIA Scientific and Research Subcommittee co-Chair, MWIA Mentoring and Leadership, Special Interest Group, Chair
Magdalena's deep engagements with the RACGP over many years includes chair of Women in General Practice, is currently on the RACGP Expert Committee Quality Care, prior to that on RACGP eHealth Expert Committee. She is a regular media spokesperson on numerous health issues, being interviewed most weeks by mainstream and medical media. Magdalena has represented the RACGP at senate enquiries and has worked on several National Health Framework reviews.
Both an RACGP examiner and University examiner she supervises medical students and undertakes general practice research. Roles outside of RACGP include the Strategy and Policy Committee for Breast Cancer Network Australia, Board Director of Women's Health Victoria and Chair of their Strategy and Policy subcommittee and the AMA Victoria GP Network Committee.
Magdalena has presented at the United Nations as part of the Australian Assembly and was recently appointed the Australian representative to the World Health Organisation, World Assembly on COVID 19, by the Medical Women's International Association (MWIA).
A/Professor Simonis is currently a member of the National COVID-19 Taskforce expert committee, and Chair of the MWIA Mentoring and Leadership Special Interest Group.