In this article, originally published in Croakey,  a summary of the Better Futures Roundtable with the Climate Health Alliance Zoom discussion is presented. Contributors included the AFMW President, A/Professor Magdalena Simonis.
---
Fossil fuel subsidies cost Australians $10.3 billion in 2020-21 with one Commonwealth tax break alone ($7.84 billion) exceeding the $7.82 billion spent on the Australian Army, according to research released this week by The Australia Institute.
"Coal, oil and gas companies in Australia give the impression that they are major contributors to the Australian economy, but our research shows that they are major recipients of government funds," said Australia Institute Research Director Rod Campbell.
The news followed Australia's timid and tepid performance at US President Joe Biden's Virtual Leaders Summit on Climate last week, where, as University of Melbourne Professor Jacqueline Peel put it,  Prime Minister Scott Morrison "stuck doggedly to the Abbott-era 2030 emissions pledge, insisting that it's outcomes not targets that matter".
The outlook is critical, as the Climate and Health Alliance's Remy Shergill highlighted during a week of guest tweeting for @WePublicHealth, including during a #ClimateHealth roundtable attended by more than 60 Australian health groups. But there is also much positive work being done and opportunities, particularly in the health sector, to press for change.
The post below captures some of her tweets and discussions.
---
Remy Shergill, Climate and Health Alliance tweets
I'm running the @WePublicHealth Twitter account this week to talk all things climate and health! Today, we'll be focusing on the #ClimateHealthRoundtable, with 60+ health groups meeting to talk about how we can work together for climate action to protect health.
The rest of the week, I'll be looking at #SustainableHealthcare, the mental health effects of climate change, the spread of infectious disease with climate change, the increasing extreme weather impacts of climate change — and all the wonderful solutions which we already have.
More people are making the link between climate and health in their head. If you need some help with that, this wonderful 3-part podcast series will do the trick. 'Climate change will kill you, ep1: #heat' https://7ampodcast.com.au/episodes/climate-change-will-kill-you-part-one-heat
In 2011, flash flooding in Grantham Queesnland had a devastating impact on the town's residents. Events like this are predicted to become more common, as the planet warms leading to more extreme weather events. 'Climate change will kill you, ep2: #flood https://7ampodcast.com.au/episodes/climate-change-will-kill-you-part-two-flood
From thunderstorm asthma to increasing prevalence of infectious disease, a warming planet is already making us more sick. How climate change puts us more at risk of disease. 'Climate change will kill you, ep3: #sickness' https://7ampodcast.com.au/episodes/climate-change-will-kill-you-part-three-sickness
---
#ClimateHealthRoundtable
The #ClimateHealthRoundtable is an event for the health sector to plan a better, healthier future, as part of the @BetterFuturesAU  initiative. We are grateful for the leadership of @healthy_climate @DocsEnvAus @acemonline  for organising this event!
@Leese_rc from @CAN_Australia is introducing us to @BetterFuturesAU Initiative: a platform for all Australians from all sectors to look at a zero emissions future from their sector and demonstrate our collective readiness/social licence for govt/big business to go big and go hard.
Fiona Armstrong, Executive Director of Climate and Health Alliance, is a global leader in climate and health. "Australia is a laggard … and it's costing lives," she said, discussing the National Strategy on Climate Health and Wellbeing, which has extensive support throughout the Australian health sector. "The health sector can and must lead on #ClimateAction."
Dr Eugenie Kayak is the convener of @DocsEnvAus: "There is no planet B." "Health is inextricably linked to healthy, stable, productive environments. @DocsEnvAus have been working towards this for two decades. Shout out to their new podcast, After Hours
Ramsey Awad from @HNEHealth, biggest health district in NSW: We're aiming to be carbon and waste neutral by *2030*. In the next decade, Hunter New England Health will invest in solar power, water sustainability & energy efficient practices to eventually, eliminate the organisation's carbon footprint. http://hnehealth.nsw.gov.au/Pages/Sustaina
Why? 25% of all human disease / death is attributed to unhealthy environments. Health is a major contributor of carbon emissions – We must address our environmental health. Hunter New England Health want to leave behind a truly healthy legacy, for our generation and many generations to come.
Intergenerational equity requires us to act on climate now. "Our children & young people should feel optimistic they can have the same quality of life that we've had. At the moment, that's not the case." @BarbVernon7, CEO @WomensHealthAU @ChildHealthAU
@terryslevin, CEO @_phaa_ articulates the enormous opportunity sitting in front of the Aussie health sector: "The people who are treating the adverse impacts of climate change as a system can contribute to the solutions."
The @BetterFuturesAU Declaration is a statement of support from the private/public sectors in taking ambitious climate action and ensuring we're on track for a prosperous, climate-resilient zero emissions future, in line with the #ParisAgreement. Will your organisation sign on?
Common themes emerging as groups report back from the breakout rooms: Healthcare decarbonisation. The need for national climate-health strategy. Links between climate change & social determinants of health.
Next steps: 1/ Sign the open letter (get in touch) 2/ Sign the @BetterFuturesAu declaration 3/ Showcase your organisations' achievements via the BFA Online portal 4/ Come to the BFA Forum on Aug 17-19 Thank you to everyone for coming!
Read the full @WePublicHealth thread of the webinar.
Today we've heard what 70+ Australian health organisations are doing to tackle climate change at the #ClimateHealthRoundtable But why is it such an important issue for health? Climate change = health emergency. Here's one explanation.
See this thread on the @LancetCountdown 2020 Report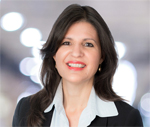 Magdalena is the President of the AFMW (2020-) and former President of VMWS (2013 & 2017-2020), National Coordinator AFMW, MWIA Scientific and Research Subcommittee co-Chair, MWIA Mentoring and Leadership, Special Interest Group, Chair
Magdalena's deep engagements with the RACGP over many years includes chair of Women in General Practice, is currently on the RACGP Expert Committee Quality Care, prior to that on RACGP eHealth Expert Committee. She is a regular media spokesperson on numerous health issues, being interviewed most weeks by mainstream and medical media. Magdalena has represented the RACGP at senate enquiries and has worked on several National Health Framework reviews.
Both an RACGP examiner and University examiner she supervises medical students and undertakes general practice research. Roles outside of RACGP include the Strategy and Policy Committee for Breast Cancer Network Australia, Board Director of Women's Health Victoria and Chair of their Strategy and Policy subcommittee and the AMA Victoria GP Network Committee.
Magdalena has presented at the United Nations as part of the Australian Assembly and was recently appointed the Australian representative to the World Health Organisation, World Assembly on COVID 19, by the Medical Women's International Association (MWIA).
A/Professor Simonis is currently a member of the National COVID-19 Taskforce expert committee, and Chair of the MWIA Mentoring and Leadership Special Interest Group.