In this Women's Agenda article, Professor Raina MacIntyre, one of Australia's leading infectious diseases experts who has become a household name in Australia over the past 18 months shares her insights and how she has been unafraid to speak truth to power and what she communicates is always about what's in the best interest of the population and public health.
---
Stick to your guns: Professor Raina MacIntyre on speaking truth to power
Pofessor Raina MacIntyre is one of Australia's leading infectious diseases experts who has become a household name in Australia over the past 18 months.
She's given her time for television and radio, and been quoted in countless articles about COVID-19. It's her expertise – along with that of just a handful of others – that has offered necessary knowledge, fact-based advice, and comfort to the Australian population as we've navigated the pandemic.
As she tells Shirley Chowdhary in the latest episode of The Leadership Lessons, at the very beginning of 2020, she felt a sense of obligation to share the expertise she had with the public.
"At the beginning, I felt an obligation to respond to media requests, probably up to about May 2020," said Professor MacIntyre, who is the Head of the Kirby Institute's Biosecurity Research Program at the University of New South Wales.
"By that stage there were lots of people doing media and I sort of stepped back. I started saying no to things because I was more interested in doing the research that would help with the pandemic.
"I'll only do media now if I think I can say something that nobody else is going to say, or if I feel the topic is something really important that I can make a difference on."
Professor MacIntyre's areas of expertise are substantial and include emerging infectious diseases, epidemiology, vaccines, infection, biosecurity, and many others. She has over 400 publications in peer-reviewed journals, and her research has been influential on a global scale.
As she's skyrocketed to national prominence through the media for her expertise, there's also been backlash from those people – most often politicians – who don't want to believe her message.
"I've been unafraid to speak truth to power and what I say is always about what's in the best interest of the population and public health. That's not always a popular message," she shares on the podcast.
As a woman of colour, Professor MacIntyre says she's often held to a "different threshold of acceptability" compared to other experts in the field, an experience that many women in STEM know all too well.
"The way I'm talked about in the media – often, there'll be some other person, a white man and myself, and I'll be just referred to as "Raina MacIntyre" and the other person will be referred to as "Professor so and so"," she said. "I've noticed that for decades…it doesn't really bother me, but when you're being written about in a hostile way, the disrespect from certain parties is astounding."
"I've got a very thick skin and I'm super confident in what I know, I'm not a pseudo expert. I actually do know what I'm talking about, and I don't talk about things I don't know about."
One quality that comes across so clearly in the podcast is Professor MacIntyre's total confidence in her own work, and the fact that when she says something in the media, she knows she's right.
"I do understand what I'm talking about, and it comes from an absolute breadth and depth of relevant knowledge, which is just the circumstances of my career."
Like many women working in STEM, Professor MacIntyre says she's witnessed time and time again the elevation of people around her who are less qualified. And while it's frustrating, she says she doesn't let the discrimination bother her.
"I call it white washing, which is where there are huge efforts put into making you invisible and elevating people around you who are nowhere near as qualified," she said. "Fortunately for me, I'm not ego-driven, so I don't actually care. I care about the research I do, making a difference and like I said, I know what I'm doing."
Professor MacIntyre agrees that women in STEM are less likely to promote themselves, and it's a reality that she's dealt with during the pandemic.
"I don't promote myself the way I see male colleagues around me doing it with far less to boast about," she said. "On the other hand, if I'm put in a position where my knowledge or credentials to be talking about this stuff is questioned, I've got no problem telling people the truth about what my credentials are."
As she's risen through the ranks in her research career, Professor MacIntyre has been guided by numerous mentors, notably Professor Aileen Plant, a legend of infectious disease epidemiology. Professor Plant died in 2007, but had been Professor MacIntyre's PhD supervisor. Professor Michael Lane, an American epidemiologist was also a significant mentor, as was Professor Graham Brown, Head of the Victorian Infectious Diseases Service.
As for her advice for young people? Whether you're in research or not, follow your own path, and don't get caught up comparing yourself to others.
"I've noticed in my career that a lot of people spend a lot of time watching others and coveting things that they don't have. It's just a waste of time. There's no point looking at other people and coveting; that's not the pathway to success.
"Follow your own pathway and stick to your guns in terms of what you believe in."
(Source article and photo credit: https://womensagenda.com.au/leadership/stick-to-your-guns-professor-raina-macintyre-on-speaking-truth-to-power/)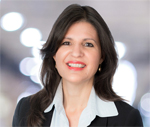 Associate Professor Magdalena Simonis AM is the President of the AFMW (2020-) and former President of VMWS (2013 & 2017-2020). She is a full time clinician who also holds positions on several not for profit organisations, driven by her passion for bridging gaps across the health sector. She is a leading women's health expert, keynote speaker, climate change and gender equity advocate and government advisor.
Magdalena was awarded a lifetime membership of the RACGP for her contributions which include past chair of Women in General Practice, longstanding contribution to the RACGP Expert Committee Quality Care, the RACGP eHealth Expert Committee. She is regularly invited to comment on primary care research though mainstream and medical media and contributes articles on various health issues through newsGP and other publications.
Magdalena has represented the RACGP at senate enquiries and has worked on several National Health Framework reviews. She is author of the RACGP Guide on Female Genital Cosmetic Surgery and co-reviewer of the RACGP Red Book Women's Health Chapter, and reviewer of the RACGP White book
Both an RACGP examiner and University examiner, she undertakes general practice research and is a GP Educator with the Safer Families Centre of Research Excellence, which develops education tools to assist the primary care sector identify, respond to and manage family violence . Roles outside of RACGP include the Strategy and Policy Committee for Breast Cancer Network Australia, Board Director of the Melbourne University Teaching Health Clinics and the elected GP representative to the AMA Federal Council. In 2022. she was award the AMA (Vic) Patrick Pritzwald-Steggman Award 2022, which celebrates a doctor who has made an exceptional contribution to the wellbeing of their colleagues and the community and was listed as Women's Agenda 2022 finalist for Emerging Leader in Health.
Magdalena has presented at the United Nations as part of the Australian Assembly and was appointed the Australian representative to the World Health Organisation, World Assembly on COVID 19, by the Medical Women's International Association (MWIA) in 2021. In 2023, A/Professor Simonis was included on the King's COVID-19 Champion's list and was also awarded a Member (AM) in the General Division for significant service to medicine through a range of roles and to women's health.