The Australian Government is developing the National Strategy to Achieve Gender Equality. Gender equality impacts everyone. The project team want to hear diverse voices and understand the priorities of people across Australia. The Office for Women invites you to participate in the next phase of public consultation. Consultation will be open until 19 April 2023.
About the consultation
Over the years, Australia has made great progress towards gender equality including through implementation of the Sex Discrimination Act 1984, establishing the Workplace Gender Equality Agency (WGEA), introducing paid parental leave, and introducing a National Plan to End Violence against Women and Children. We have also seen support for gender equality increasing over time, with research showing most Australians now support gender equality. However, there is also evidence that in a number of areas progress is slowing or stalled. It is clear that gender inequality is not only holding women back, but is a brake on our progress as a country.
The National Strategy to Achieve Gender Equality (the Strategy) will guide whole of community action to help make Australia one of the best countries in the world for equality between women and men. It is an important mechanism to elevate and prioritise actions that will achieve gender equality.
We know that government plays an important role – the Strategy will help us identify where Australian government effort should be focused. But we also know that government acting alone cannot achieve gender equality – we need to work together across government, business and communities, and in schools, universities, TAFEs and work places.
The Government wants to understand the Australian community's vision for gender equality and support a conversation about the priorities and actions to get us there, and how we could work together to achieve this.
Respond as an individual or organisation
Your experiences and contributions to inform the strategy matter.
Anyone can share their experiences, and we encourage you to answer the survey questions in your own voice. When answering the questions, consider the role of governments, businesses and community in building a gender-equal society.
More Information
If you have any questions about the consultation process or would like further information, please email [email protected]
Please visit Consultation on the National Strategy to Achieve Gender Equality.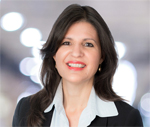 Magdalena is the President of the AFMW (2020-) and former President of VMWS (2013 & 2017-2020). She is a leading women's health expert, keynote speaker, climate change and gender equity advocate, government advisor and holds positions on several not for profit organisations bridging gaps across the health sector.
Magdalena's deep engagements with the RACGP over many years includes chair of Women in General Practice, is currently on the RACGP Expert Committee Quality Care, prior to that on RACGP eHealth Expert Committee. She is a regular media spokesperson on numerous health issues, being interviewed most weeks by mainstream and medical media. Magdalena has represented the RACGP at senate enquiries and has worked on several National Health Framework reviews, author of the RACGP Guide on Female Genital Cosmetic Surgery and co-reviewer of the RACGP Red Book Women's Health Chapter.
Both an RACGP examiner and University examiner she supervises medical students and undertakes general practice research and is a GP Educator. Roles outside of RACGP include the Strategy and Policy Committee for Breast Cancer Network Australia, Board Director of the Melbourne University Teaching Health Clinics and the elected GP representative to the AMA Federal Council.
Magdalena has presented at the United Nations as part of the Australian Assembly and was recently appointed the Australian representative to the World Health Organisation, World Assembly on COVID 19, by the Medical Women's International Association (MWIA).
A/Professor Simonis was a member of the National COVID-19 Taskforce expert committee which will lead into the development of the Australian CDC.