The rain falls and falls
cool, bottomless, and prehistoric
falls like night —
not an ablution
not a baptism
just a small reason
to remember
all we know of Heaven
to remember
we are still here
with our love songs and our wars,
our space telescopes and our table tennis.
Here too
in the wet grass
half a shell
of a robin's egg
shimmers
blue as a newborn star
fragile as a world.
e
From The Author – Maria Popova
I was a latecomer to poetry — an art form I did not understand and, as we tend to do with what we do not understand, discounted. But under its slow seduction, I came to see how it shines a sidewise gleam on the invisible and unnameable regions of being where the truest truths dwell, the most difficult and the most beautiful; how it sneaks in through the backdoor of consciousness to reveal us more fully to ourselves; how it gives us an instrument for paying attention, which is how we learn to love the world more.
When I first began writing poetry, it was privately, almost secretly, certainly shyly. But I have come to see that while poetry may be a language for the silent places in us, it is also a language of connection — a way of finding the intimate in the universal and the universal in the intimate — and so it is meant to be shared.
In that spirit, and with immense gratitude to my poetry teachers — Marie Howe and Ellen Bass — here is a poem.
From The Marginalian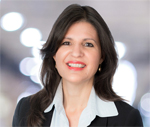 Associate Professor Magdalena Simonis AM is the President of the AFMW (2020-) and former President of VMWS (2013 & 2017-2020). She is a full time clinician who also holds positions on several not for profit organisations, driven by her passion for bridging gaps across the health sector. She is a leading women's health expert, keynote speaker, climate change and gender equity advocate and government advisor.
Magdalena was awarded a lifetime membership of the RACGP for her contributions which include past chair of Women in General Practice, longstanding contribution to the RACGP Expert Committee Quality Care, the RACGP eHealth Expert Committee. She is regularly invited to comment on primary care research though mainstream and medical media and contributes articles on various health issues through newsGP and other publications.
Magdalena has represented the RACGP at senate enquiries and has worked on several National Health Framework reviews. She is author of the RACGP Guide on Female Genital Cosmetic Surgery and co-reviewer of the RACGP Red Book Women's Health Chapter, and reviewer of the RACGP White book
Both an RACGP examiner and University examiner, she undertakes general practice research and is a GP Educator with the Safer Families Centre of Research Excellence, which develops education tools to assist the primary care sector identify, respond to and manage family violence . Roles outside of RACGP include the Strategy and Policy Committee for Breast Cancer Network Australia, Board Director of the Melbourne University Teaching Health Clinics and the elected GP representative to the AMA Federal Council. In 2022. she was award the AMA (Vic) Patrick Pritzwald-Steggman Award 2022, which celebrates a doctor who has made an exceptional contribution to the wellbeing of their colleagues and the community and was listed as Women's Agenda 2022 finalist for Emerging Leader in Health.
Magdalena has presented at the United Nations as part of the Australian Assembly and was appointed the Australian representative to the World Health Organisation, World Assembly on COVID 19, by the Medical Women's International Association (MWIA) in 2021. In 2023, A/Professor Simonis was included on the King's COVID-19 Champion's list and was also awarded a Member (AM) in the General Division for significant service to medicine through a range of roles and to women's health.